Kenan Thompson Finally Clears The Air About His Samuel L. Jackson SNL Feud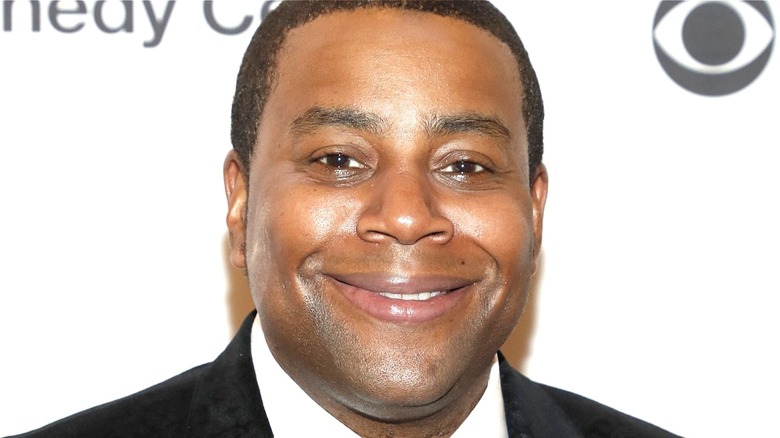 Paul Morigi/Getty
We probably all remember where we were on that fateful night in December of 2012 when Samuel L. Jackson accidentally dropped an F-bomb during a "What Up with That" sketch on "Saturday Night Live." In doing so, Jackson joined an elite fraternity of performers that includes former "SNL" cast members like Charles Rocket, Paul Schaffer, and Jenny Slate, as well as other celebrity guest stars on the show like Kristen Stewart and even Prince.
Even if the event hasn't stayed seared in your memory for the last decade, it recently came into the public consciousness once again during an appearance Jackson made on "The Ellen DeGeneres Show." During the interview with guest host Leslie Jones, the actor who successfully portrayed Mace Windu in several "Star Wars" movies without swearing even once, joked that his co-star in the sketch in question, Kenan Thompson, got him "banned" from the show.
While "SNL" bans are very real, it did seem clear that Jackson was joking, but Thompson nevertheless took the chance to clear the situation up.
Kenan brought up the incident on The Tonight Show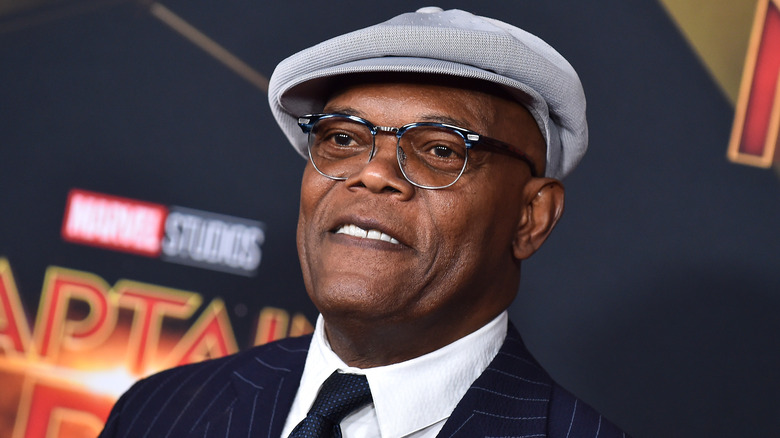 DFree/Shutterstock
The "feud" between Samuel L. Jackson and Kenan Thompson was the subject of Thompson's recent interview with Jimmy Fallon on "The Tonight Show." While Jackson hasn't been on "Saturday Night Live" since the sketch happened, fans will be relieved to learn that not only is Jackson welcome to come on the show any time (as well he should be), but that Thompson doesn't even have the authority to ban someone from the show in the first place.
But, according to Jackson, it was Thompson's fault that the forbidden word was uttered in the first place because he failed to "cut him off" at the appointed time. "He dropped the F-bomb on the show, but he says I was supposed to cut him off before that," recalled Thompson. "We kinda expect the F-word out of Sam Jackson, so no harm done. Then he doubled down and said it again, and I was like, 'Yo, my man, we got to pay for those.'"
"He's been mad at me for that, so my bad, bro," apologized Thompson, adding that Jackson is welcome to come back to "SNL" anytime.
Whether Jackson will accept the invitation remains to be seen — but hopefully, for fans of the actor and of accidental profanity on live network TV, he'll be seen on the show again soon.