Who Plays T'Pring In Star Trek: Strange New Worlds?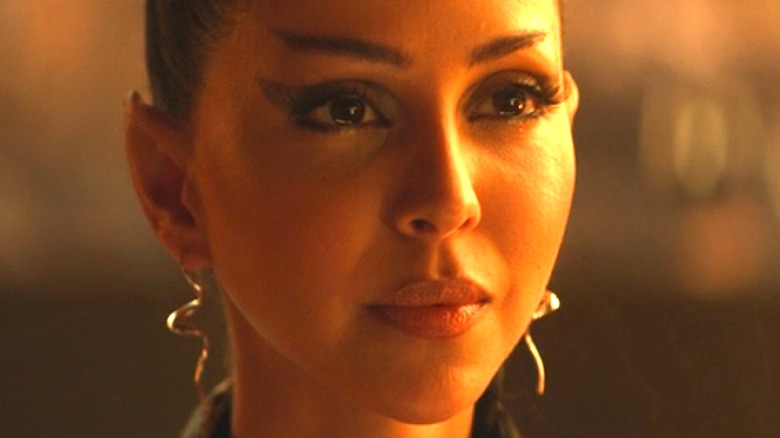 CBS/Paramount+
Arriving in the nick of time for Trekkies who have already watched all of "Star Trek: Discovery" and "Picard," "Star Trek: Strange New Worlds" is a prequel to the original series, focusing on the USS Enterprise starship a decade prior to Kirk's leadership. Captain Christopher Pike (Anson Mount) is in charge here, while a younger Number One (Rebecca Romijn) and Spock (Ethan Peck) act as the second in command and science officer of the ship's crew, respectively. The Enterprise explores the galaxy and encounters new challenges, while Pike wrestles with the vision of his death he first saw in "Discovery."
Many "SNG" characters originally appeared on the original 1966 "Star Trek" series, and are now played by new, younger actors. This includes Vulcans Dr. Spock and T'Pring, his longtime fiancee who first bonded with him in childhood. On the original show, T'Pring was played by Arlene Martel in the episode "Amok Time," but "Strange New Worlds" naturally needed another performer for the part. Here's more about the actress who now plays Spock's beloved on the Paramount+ show.
Gia Sandhu is also a regular on a Disney+ children's show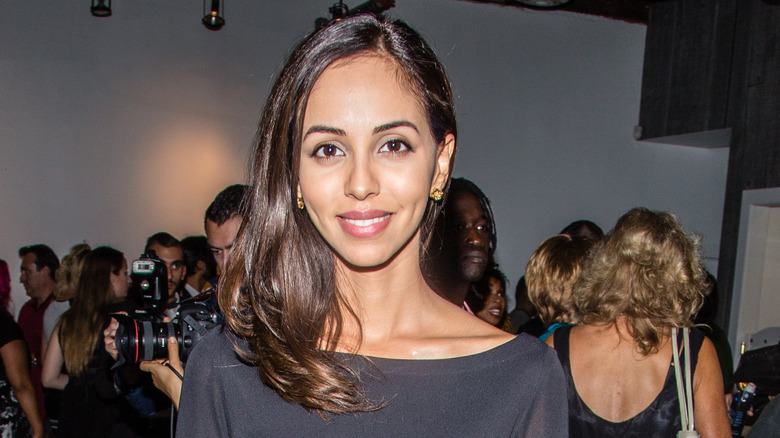 Shawn Goldberg/Shutterstock
"Star Trek: Strange New Worlds" isn't Gia Sandhu's first recurring role on a streaming service show. Sandhu is also part of the cast of the Disney+ adventure series "The Mysterious Benedict Diaries," where she plays Ms. Perumal, Reynie's teacher who comes to care for him like a mother. In an interview with The Hindu, Sandhu, a Canadian actress of Indian descent, praised the role for breaking stereotypes about Indian characters on television: "To have a person of Indian descent at the forefront who is so wonderful and has a warming bond with the lead is a testament that we are going in the right direction."
Both television shows have given Sandhu more of the spotlight, but she's actually been working consistently on the big and small screen since 2010. This has included appearances in the 2018 neo-noir "A Simple Favor," "Heartland," and cult sitcom "Kim's Convenience."
With the renewal of "The Mysterious Benedict Society," and more film work on the horizon as well, Sandhu isn't slowing down anytime soon. However, her greatest advice to actors struggling to gain a foothold has nothing to do with the business. "I think what we touched on that was key for me was finding a life outside of this," she said in an interview with An Actor Despairs, adding, "And getting satisfaction, and feeling fulfilled from other parts of your life."