The Major Prop Katey Sagal Took From The Set Of Sons Of Anarchy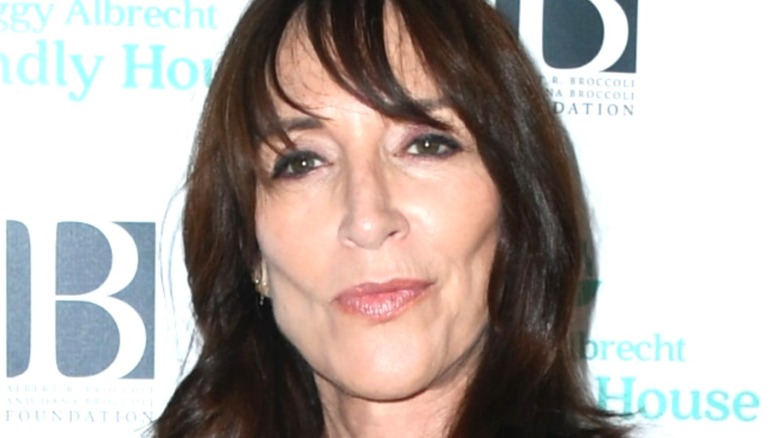 Jon Kopaloff/Getty
When a TV show or movie wraps up production, it's not uncommon for a few props to find their way into the homes of the cast. This is especially true when the prop is a major component of the actor's on-screen persona.
Daniel Radcliffe, who portrays Harry Potter in the eight-part film franchise, made sure to get his hands on a pair of his character's signature round, black glasses. Though he joked about stealing them, the filmmakers willingly gave the spectacles to him (via Heart). Other set "thieves" include Adam Driver, who scored "Star Wars" antagonist Kylo Ren's lightsaber and his costume (via The Late Show with Stephen Colbert), and Ashley Tisdale, who has Sharpay Evans' entire flashy wardrobe from the first "High School Musical" film (via Buzzfeed).
Despite playing tough motorcyclists, the cast of FX's "Sons of Anarchy" is not immune from wanting to take some SAMCRO memories home with them. In November 2014, shortly before the dramatic series finale, some of the actors joked about stealing the intricate wooden club table (via ET). Theo Rossi, who plays Juice, said, "That is the item everybody wants. I think Charlie [Hunnam] or Kurt [Sutter] is going to take it. I'd have to do some sweet moves to take it."
As for Katey Sagal, who plays SAMCRO matriarch Gemma Teller Morrow, she coveted a prop that would take up significantly less space at her house, but one that is a key part of her character.
Katey Sagal kept Gemma's brown leather jacket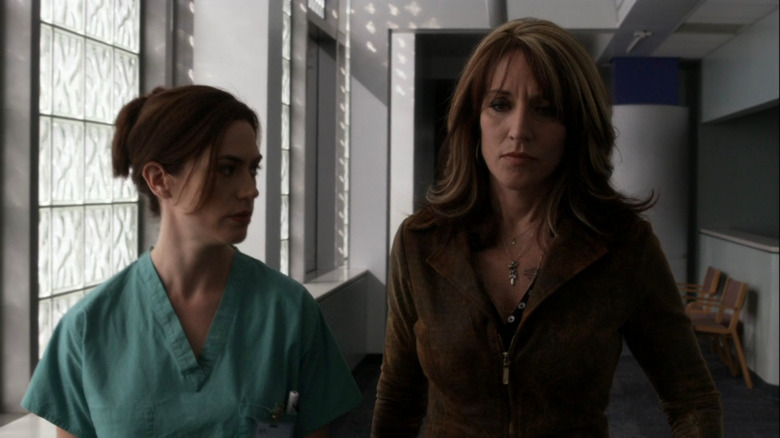 FX
Throughout "Sons of Anarchy," Gemma shows that she's not one to be messed with. She's fiercely protective of her son Jax Teller (Charlie Hunnam) and the outlaw motorcycle club that her late husband John Teller started. If something or someone threatens either of these things, Gemma has no problem deceiving — and even killing — to ensure their survival. 
Gemma's dark, edgy wardrobe accurately reflects her personality, from her black, heeled boots to her oversized sunglasses. But one article of clothing, one that is with Gemma from the beginning, pulls the look together –- a leather jacket. 
It was this item that Katey Sagal wanted to keep from her time on set. She said in an interview with People, "In the pilot, they made her a brown leather coat, so I took that coat because it was her first piece of wardrobe and it really helped to form the character."
Although Theo Rossi thought Sagal's husband, "Sons of Anarchy" creator Kurt Sutter, would take home the club table, Sagal wasn't having it. She said, "Paris [Barclay, an executive producer] said it should go in the Smithsonian. I don't know where it goes, but it's not coming to our house."