The Bones Character Fans Agree Was Cast Perfectly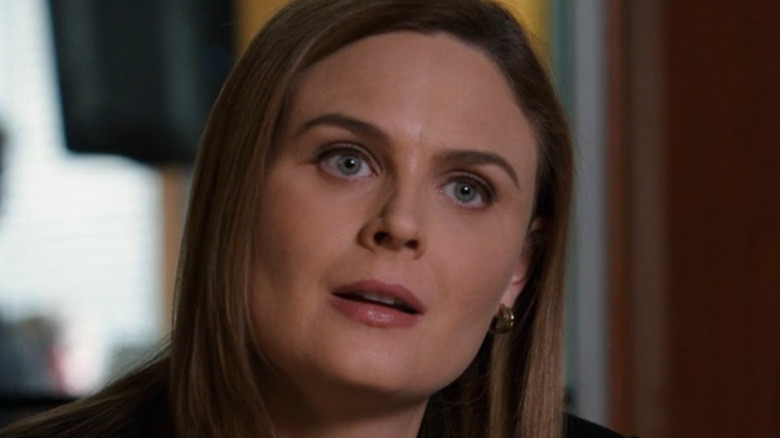 Fox
Watch any episode of Fox's procedural drama "Bones," and you get the gist pretty quickly. Temperance "Bones" Brennan (Emily Deschanel) is a brilliant forensic anthropologist who at times overlooks the complexities of social interaction. Her intelligence gets her far with solving crimes but not so much in the personal department. Lucky for her, she has a team of devoted coworkers who help her with investigations as well as relationships. Each episode demonstrates the chemistry between her and FBI agent Seeley Booth (David Boreanaz) and eventually leads to a romantic relationship between the two. Without this chemistry, the dynamics of the show would not work. His empathetic and sociable demeanor contrasts with great success with Brennan's calculated views on life.
While fans waited for the couple to get together in Season 6, they could bide their time with the other entertaining dynamics in the office. Each character has its own purpose and quirky characteristics, and according to fans, not all characters are created equally. Out of all the roles of the series, one character stands out as being perfectly cast.
T.J. Thyne perfectly exemplifies Hodgins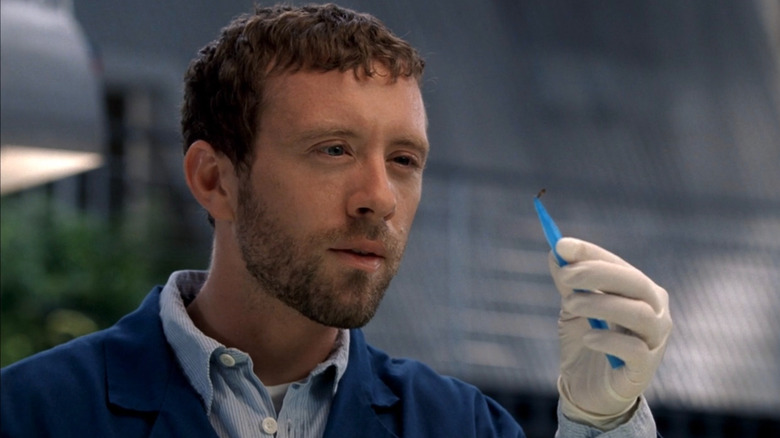 Fox
While Brennan may be a genius when it comes to bones, that isn't to say that other characters are dispensable. Jack Hodgins (T.J. Thyne) is an instrumental character in every episode of "Bones," providing scientific know-how when it comes to bugs and botany. Fans on Reddit love the glee that Thyne brings to the role and wouldn't want anyone else. 
"I think Hodgins' character was cast perfectly by Thyne," commented Redditor u/PiscesReader. "Whenever he does his silly experiments or finds something interesting nature related, he expresses such an excitement that really embodies [the] character." The characters of "Bones" are often defined by a passion for their specific talents. The whole team that works at the Jeffersonian is there because they love what they do, and have varying degrees of expertise. Many fans noted how the ensemble is important to the series. 
"I agree, TJ Thyne is perfect in this role. He's such a brilliant character actor in 'Bones,' the type where if you removed him, a good part of the working dynamic/atmosphere of the show would crumble," noted u/watercolorsandink. Personal dynamics are significant in the series. Whether it's romantic relationships or long-lasting friendships, "Bones" lives and dies by the characters in the crime lab. Hodgins' cutting humor is delivered expertly by Thyne — added to his conspiracy theories and "Bones" provides a unique character that fans cannot live without.
Thyne got to explore different aspects of Hodgins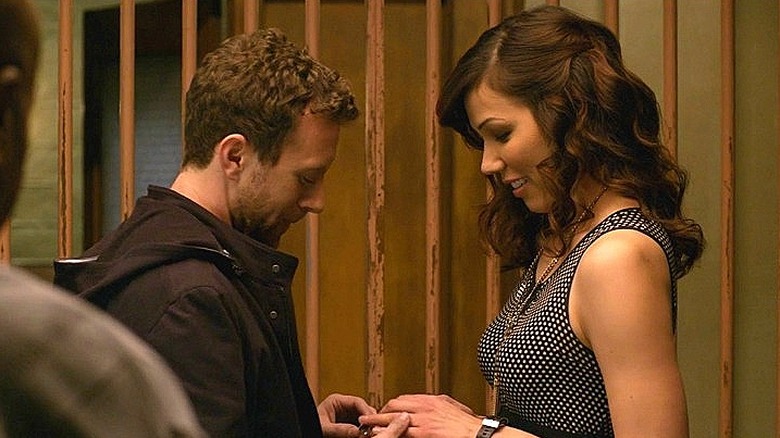 Fox
12 seasons is a long time to play the same character, but T.J. Thyne never seemed to get sick of it. Over the years, there was no shortage of curveballs for Hodgins to overcome. As early as Season 2, he has a brush with death after getting buried with Brennan by the Gravedigger (Deirdre Lovejoy). In later seasons he comes to find one of his biggest challenges yet after an explosion leaves him paralyzed. But in an exclusive interview with AssignmentX, Thyne went into detail about his character's rewarding relationship with Angela (Michaela Conlin) and how this added to Hodgins' character.
"It's thrilling to play this character anyway, because he's just such an intelligent doctor and knows so much, but to be able to open it up to a personal life and have him be able to fall in love — who doesn't want to play that?" Thyne told the publication. Fans certainly enjoyed Hodgins' idiosyncrasies over the years, but exploring his relationship with his wife was a fun experience for the actor as well. Thyne went on to say: "When we first started, I'm not so sure any of us thought that we would have gone here, which is so fun, it's such a neat adventure to take." 
Hodgins and Angela have some conflict in their relationship but eventually marry and have a child together. Through thick and thin, the couple supports each other, providing another facet to the fan-favorite character.