Riverdale Companion Series About Sabrina The Teenage Witch In The Works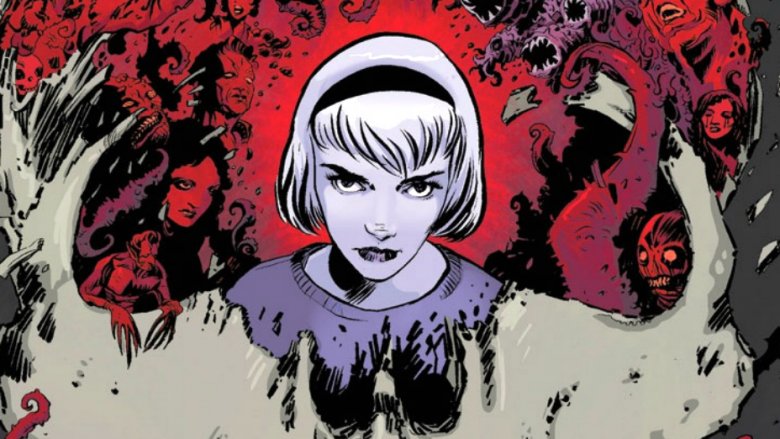 Archie Horror
Sabrina the Teenage Witch is coming back to TV, but forget everything you know about the Melissa Joan Hart version.
Deadline reports that the CW is developing The Chilling Adventures of Sabrina, a companion series to the dark drama Riverdale. Sabrina first appeared in a 1962 issue of Archie's Madhouse.
The series will come from the same team behind Riverdale including Roberto Aguirre-Sacasa, who wrote the Riverdale pilot, and Lee Toland Krieger, who directed it. The show will reimagine the origin and adventures of Sabrina as a dark coming-of-age story with aspects of horror and the occult. It's described as having a similar tone to The Exorcist and Rosemary's Baby, with Sabrina attempting to deal with her dual nature as a half-mortal, half-witch. All the while, there will be evil forces up against her, threatening her family and all of humanity.
There's a chance that the character of Sabrina will be introduced during the upcoming second season of Riverdale.
The Chilling Adventures of Sabrina will be the second offshoot that the CW is developing for the 2018-2019 season. There's also a Supernatural spinoff called Wayward Sisters in the works.
Meanwhile, check out some actual crimes committed in Archie comics.