The Scene That Mayim Bialik And Johnny Galecki Shared Way Before The Big Bang Theory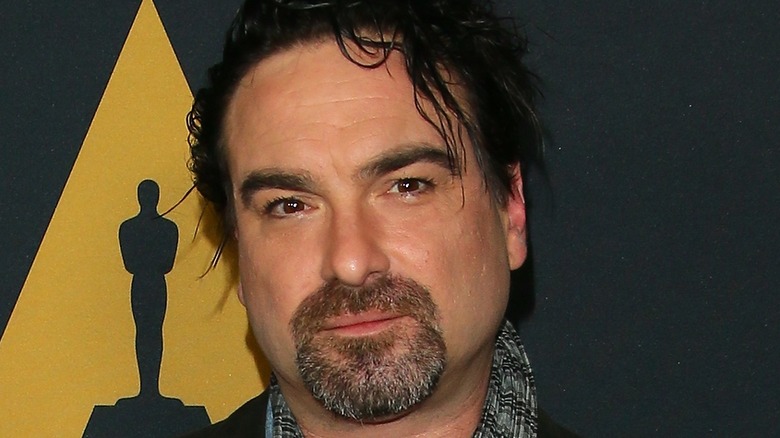 Jean Baptiste Lacroix/Getty Images
It's easy to see why "The Big Bang Theory" became such a cultural juggernaut. The sitcom following four nerds as they navigate the ins and outs of their careers and social relationships offered ample opportunities for comedy. Their inability to talk to women or adequately speak with one another about their emotions led to numerous jokes over the course of 12 seasons, and much of the proceedings are anchored by Johnny Galecki's lead performance as Leonard Hofstadter.
"The Big Bang Theory" may have been when most people were introduced to Galecki's talents, but he's acted consistently since the 1980s, appearing in a slew of projects like "National Lampoon's Christmas Vacation," "I Know What You Did Last Summer," and "Vanilla Sky." He was also a veteran of sitcoms before making his "Big Bang Theory" debut, and he had one role that actually put him into contact with a future "Big Bang Theory" costar long before they were speaking physics with one another.
Johnny Galecki and Mayim Bialik shared a kiss on Blossom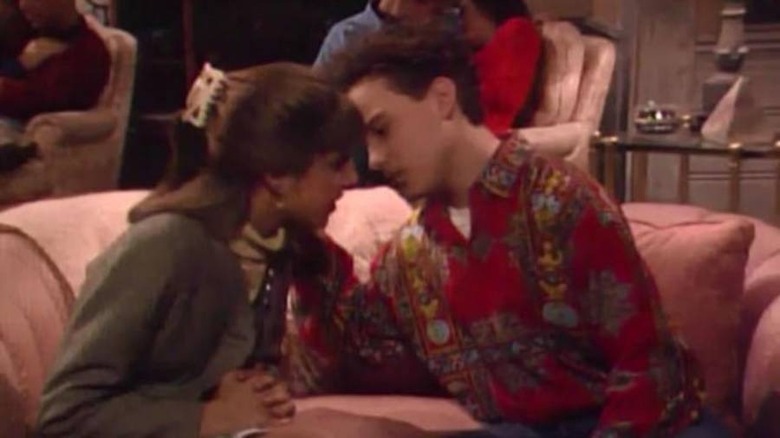 NBC
Kids who grew up in the 1990s likely gathered around their television sets to watch each passing episode of the hit show "Blossom." One episode that probably seared its way into people's minds is "Sex, Lies and Teenagers," when the titular Blossom got her first kiss courtesy of a boy by the name of Jason. These two precocious teens were played by Bialik and Galecki, respectively, and fans continue to be amazed that the two shared the screen together decades before doing so on "The Big Bang Theory."
One Redditor pointed out the scene to their fellow "Big Bang Theory" fans, and many people expressed their shock and amazement. Redditor u/Aeyrie wrote, "Never knew he was on Blossom. It doesn't surprise me, though." Someone else chimed in with, "What a cute little couple; who knew they would turn out so nerdy?"
Apparently, the team behind "Conan" didn't forget. When the cast of "The Big Bang Theory" appeared on Conan O'Brien's talk show, everyone wanted them to recreate their iconic kiss, which they were more than happy to oblige. It just goes to show how much Blossom's first kiss impacted viewers and continues to be a part of both actors' tremendous legacies.