The Only Two SNL Hosts Who Were Born In The 1800s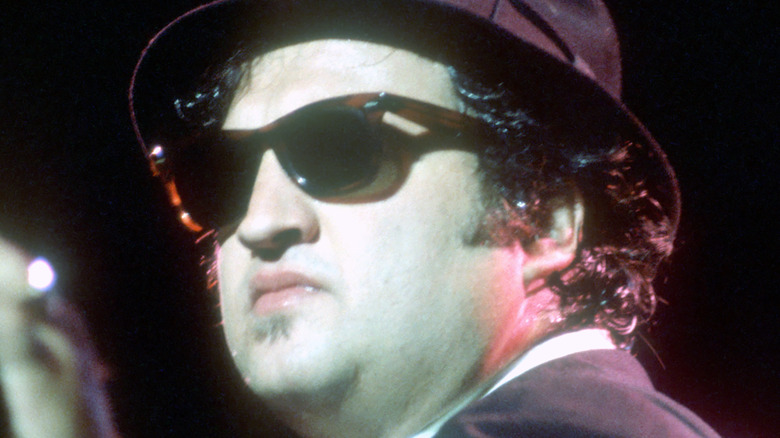 Michael Ochs Archives/Getty Images
NBC's long-running sketch series "Saturday Night Live" is one of those shows that feels like it's been around forever. Your parents watched it back in the day. They witnessed the rise of some of today's comedy legends, including Chris Farley, Julia Louis-Dreyfus, Tina Fey, and Chris Rock (long before the infamous Oscars slap). And they often tuned in to see the hosts of the evening, like Olympic skater Nancy Kerrigan in 1994 and heiress Paris Hilton in 2005.
While we're on the subject of just how old this show is, your grandparents probably watched it in its early days, too, with its original cast including John Belushi, Jane Curtin, and Gilda Radner. Maybe they even caught that very first 1975 episode, with counter-culture comedian George Carlin as host. If you consider the fact that Carlin was born in 1937, "SNL" can even seem older than it really is.
But here's the really startling news: More than a few of the show's hosts were born even earlier than Carlin. In fact, two "SNL" hosts were born in the 1800s, a century better known for pioneers and horse-drawn wagons than for small-screen sketch comedy. So, who were the first-born hosts of "SNL?"
Ruth Gordon's acting credits got her the job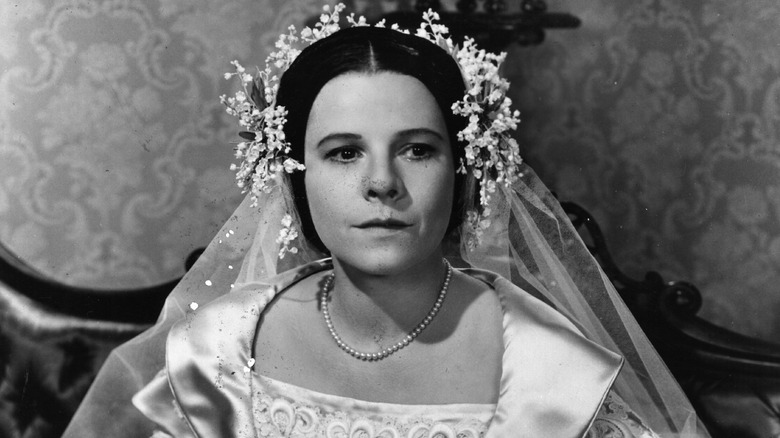 Keystone/Getty Images
On January 22, 1977, Ruth Gordon took the "SNL" stage to deliver the opening monologue of Season 2, Episode 12. Born in 1896, she was 80 years old at the time. A consummate professional, she approached the job with enthusiasm and focus, leaning hard into her experience as an actress as well as her personal truth and style. "Tonight, I'm here because I enjoy being here. I like to make an entrance!" she said. "I like to get applause! And, when I'm on, I like to do something new — and is this ever new, tonight!"
When she joined the "SNL" cast, she worked her skills in sketches — and got to watch musical guest Chuck Berry in the bargain. In one skit, Gordon played Gilda Radner's sister and the pair discussed world issues and politics, getting words and phrases hilariously wrong. In another, she was President Carter's mother being interviewed by Laraine Newman. 
Gordon knew her way around stage and screen and had no trouble keeping up with her younger cohorts. Her career dated back to 1915, when she debuted on Broadway in "Peter Pan." Throughout her career, she was also well-known for her appearances in the 1940 film "Abe Lincoln in Illinois," the 1968 horror flick "Rosemary's Baby," and the 1971 dramedy "Harold and Maude." 
Gordon died eight years after her "SNL" appearance, in 1985, at the age of 88. Her New York Times obituary told the story of her lengthy and successful career in show business.
Miskel Spillman found another way on
Later that same year, on December 17, 1977, another unlikely host appeared on "SNL" in Season 3, Episode 8. Born in 1897, Miskel Spillman was a grandmother from New Orleans. Rather than building on an acting background, she worked her writing skills in the show's "Anyone Can Host" contest to win the spot. Contestants were asked to apply in writing by postcard. "I'm 80 years old," she wrote (via InTouchWeekly). "I need one more cheap thrill, since my doctor told me I only have another 25 years left." 
Notably, the contest drew 150,000 entrants and, when it was narrowed to four finalists, Spillman beat all of the competitors to win the honor. Clearly a good sport, she acted in a skit with Jane Curtin, Dan Aykroyd, and John Belushi playing Sharon, the elderly girlfriend of Belushi's character, whom he brings home at Christmas to meet his parents. In another bit, Belushi told other cast members he'd smoked a joint with Spillman before her monologue to help her relax and remember her lines (via A.V. Club). She was also there to witness a historic "SNL" moment when musical guest Elvis Costello and the Attractions played a controversial song that Costello had previously agreed not to. He was subsequently banned from the show for the next decade (via Billboard).
Spillman may not have been a professional actress or celebrity, but she went all out for her once-in-a-lifetime moment on television — one octogenarian proving to the world that age is just a number and truly anyone can host "Saturday Night Live." She died 15 years later in 1992, at age 94, forever remembered for her "SNL" appearance (via Find A Grave).