Who Plays Mousesack In Netflix's The Witcher?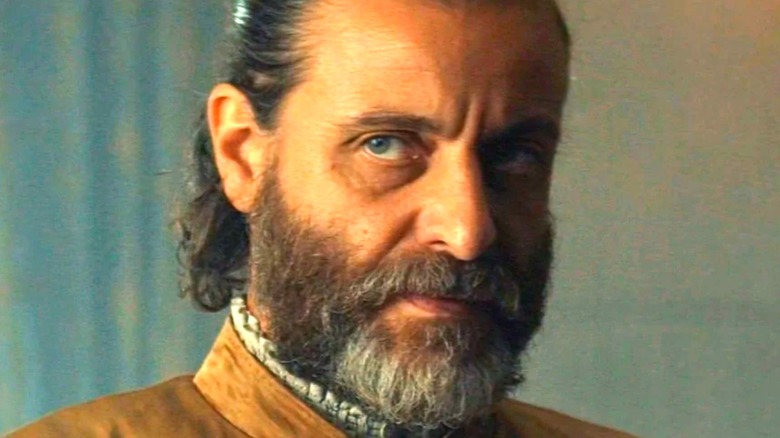 Netflix
Netflix's "The Witcher" has plenty of characters, and despite Geralt of Rivia's (Henry Cavill) gruff manner and questionable social status as a Witcher, he's ended up befriending quite a few of them. One of Geralt's old acquaintances in the show's Season 1 is Mousesack, the questionably named but incredbly cool druid who acts as an advisor to Queen Calanthe, the Lioness of Cintra (Jodhi May).   
Mousesack is a pretty challenging role, because while the character himself is a perfectly kind and wise magic user, he's caught by the enemy and replaced by a Doppler, who shapeshifts into the druid's likeness and uses Mousesack's form in an effort to gain Ciri's (Freya Allan) trust. As such, the actor needs to be able to portray both one of the most heroic characters in the show, as well as one of the most dastardly ones. The actor clearly does a great job in the role — but who exactly is he? Who plays Mousesack in "The Witcher?"
Adam Levy has appeared in many high-profile projects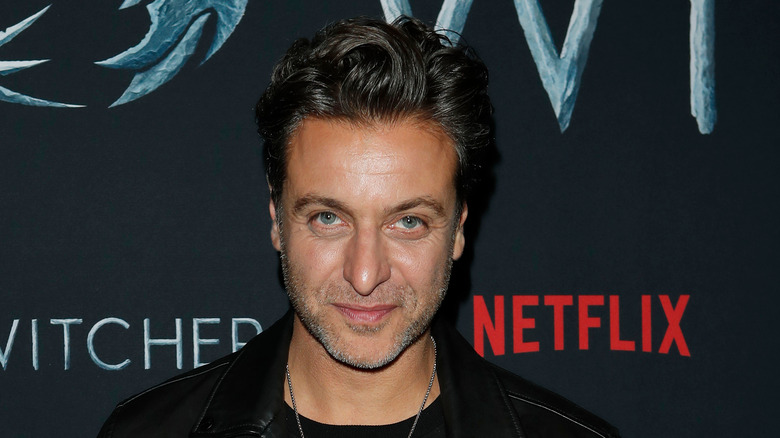 Kathy Hutchins/Shutterstock
The heavily bearded Mousesack is played by British actor Adam Levy, who has been racking up on-screen acting credits since 1995, and has often appeared in rather more clean-shaven roles that might make him difficult for "The Witcher" fans to immediately recognize. 
"The Witcher" isn't Levy's first old-timey rodeo, though he tends to appear in historical fiction rather than outright fantasy. You can spot him in small parts in projects like the extended edition of Ridley Scott's "Gladiator," HBO's "Rome," and History's "Knightfall." He's also appeared in numerous projects with a more contemporary setting, like the 2014 Nicole Kidman-Colin Firth thriller "Before I Go to Sleep" and Crackle's TV show version of Guy Ritchie's "Snatch." 
In an interview with Meaww, Levy described the experience of playing a character who's so close to Henry Cavill's Geralt. "It was a lot of fun working with Henry," he said. "In the way that during the course of the first season, we have these seminal moments together of change or moving direction and I suppose the scenes were fun."