Kenny Loggins Explains How Danger Zone Is Back In Top Gun: Maverick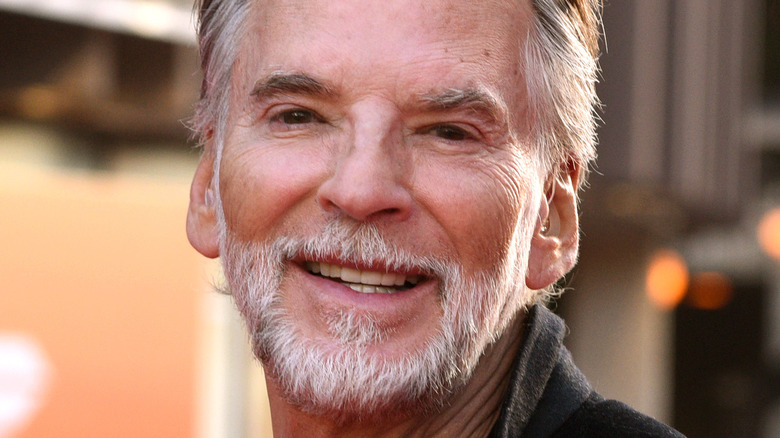 Vivien Killilea/Getty Images
Not only is the original "Top Gun" one of the most popular movies of the '80s (it was number one at the box office in the year of its release, 1986), but it also spawned one of the most beloved soundtrack albums of its era as well. Fueled by Berlin's Oscar-winning performance of "Take My Breath Away" and, most iconically, Kenny Loggins' pumped-up "Danger Zone," the "Top Gun" album became one of the best-selling film soundtracks of all time, with more than nine million copies sold.
Even more than "Take My Breath Away," Loggins' "Danger Zone" is perhaps the signature song of the film, its driving rhythm and urgency making it the perfect accompaniment for the opening of the movie and for images of F-14 fighter jets taking off from aircraft carriers to swoop and dive through the sky.
Flash forward some 36 years to the long-awaited sequel, "Top Gun: Maverick," and as the film opens, that propulsive beat and simple yet effective guitar blast out from the soundtrack again to the same kind of awe-inspiring imagery. Yes, "Danger Zone" is back, and according to Loggins himself, featuring the song in the new movie was a no-brainer for star and producer Tom Cruise: "He said, 'It wouldn't be "Top Gun" without "Danger Zone."'"
Tom Cruise says there is only one Danger Zone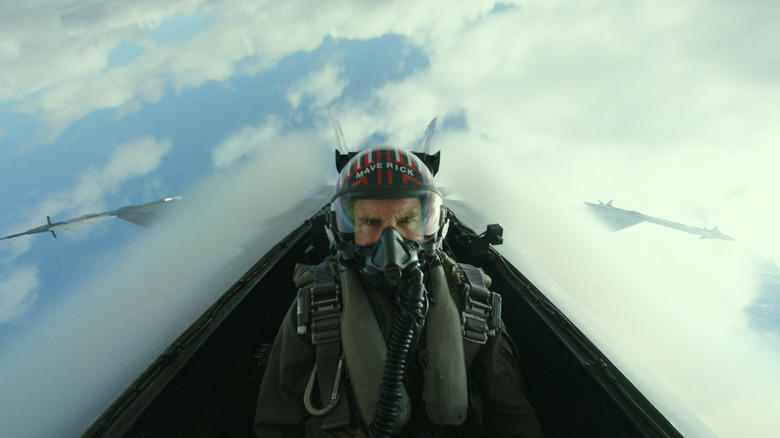 Paramount
"Danger Zone" was composed by Giorgio Moroder and Tom Whitlock after "Top Gun" producer Jerry Bruckheimer specifically asked Moroder to write a song that could play under the movie's opening scenes. Although the tune was reportedly offered to Toto, Corey Hart and Bryan Adams to record — all of whom turned it down for different reasons — it was eventually pitched to Kenny Loggins, who scored his second-biggest hit ever with the track, after "Footloose."
When Loggins heard that a "Top Gun" sequel was in the works, he wanted to find out if "Danger Zone" was going to be included. "It started when I met Tom [Cruise] for the first time, backstage on 'Jimmy Fallon,'" said Loggins on the red carpet at the "Top Gun: Maverick" premiere. "I knew that he was optioning the script and was going to do some new version of 'Top Gun.' So I said, 'What's the deal? Is "Danger Zone" in or out?' And he said, 'It wouldn't be "Top Gun" without "Danger Zone."'"
Although Loggins recorded a new version of the song "in the hopes that I could get more of a fresh version of it," he added that Cruise "wanted the vintage original version" for the sequel.
Asked about the song's longevity and impact 36 years after it was first released, Loggins said, "It's one of those songs. There are certain songs that you can see somebody get up to the plate, playing baseball, to hit and they'll play 'Danger Zone' behind it. I remember the first time I used 'Danger Zone' was in a celebrity pro golf thing ... I get up there, and just as I'm about to swing, they play 'Danger Zone' over the PA system, and it worked. I got totally pumped and slammed it straight down the middle."
"Top Gun: Maverick" — with "Danger Zone" blasting on the soundtrack — opens in theaters on May 27.