Top Gun: Maverick Got A Green Light In The Most Surprising Way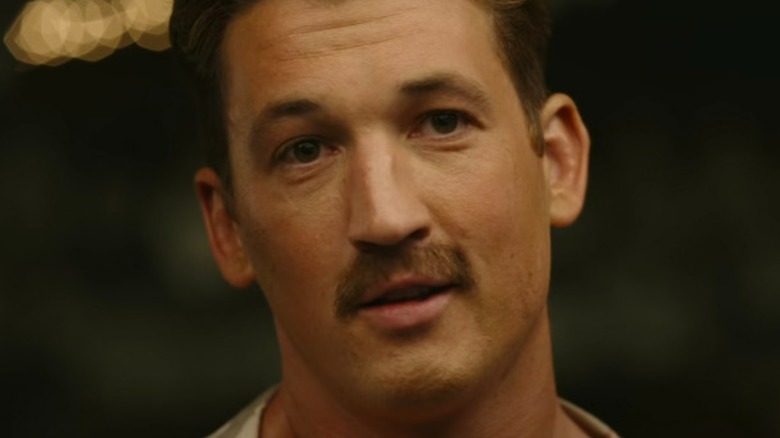 Paramount Pictures
The late director Tony Scott's "Top Gun" arrived on the silver screen way back in 1986 and has since gone on to become the stuff of Hollywood legend. The Tom Cruise-led project remains a fan favorite to this day, as well as one of the actor's most memorable and well-known projects. Though Cruise initially had a very different outlook on such a project — once citing the very proposition as "irresponsible" –, a sequel to the now-decades old classic is on the way. Titled "Top Gun: Maverick," this is one big-screen continuation you won't want to miss.
Set years after the original film, Captain Pete "Maverick" Mitchell (Cruise) takes on the task of training a new generation of pilots, which turns out to be much easier said and done. In doing so, he'll have no choice but to come face-to-face with his past, pushing his boundaries and limits like never before. His performance, along with those of Miles Teller, Jennifer Connelly, and Val Kilmer, to name a few, combined with the engaging story and breathtaking aerial sequences, have already earned "Top Gun: Maverick" heaps of praise ahead of its May 27, 2022, theatrical premiere.
With all of this in mind, it's shocking to look back on how "Top Gun: Maverick" wound up earning a green light from the powers that be at Paramount Pictures.
A phone call from Tom Cruise to Paramount sealed the deal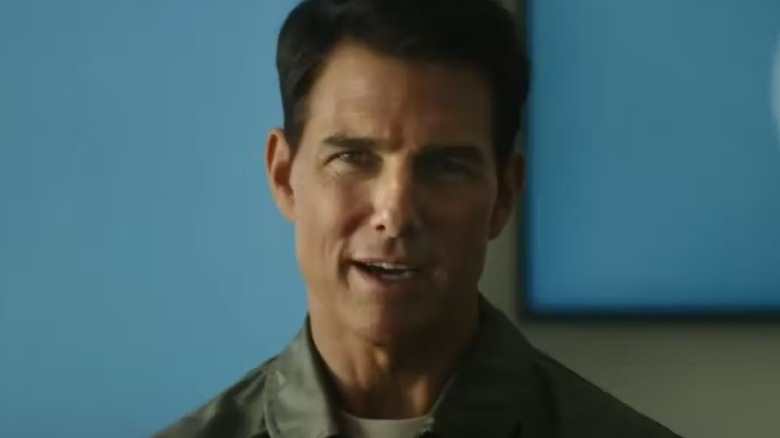 Paramount Pictures
Talks of a second "Top Gun" feature date back to 2010, when outlets such as Vulture revealed that Paramount Pictures and producer Jerry Bruckheimer planned on bringing such a film to life. Following Scott's unexpected death in 2012, the idea lost a bit of steam, though by 2017, it regained much of that momentum when Joseph Kosinski signed the dotted line to sit in the director's chair. Not long after, Tom Cruise announced the "Top Gun: Maverick" title (via Access Hollywood), and production finally kicked off roughly one year later, as reported by Variety. 
Surprisingly, without a fateful phone call from Cruise to a Paramount executive, a "Top Gun" continuation may have never passed the concept phase.
According to Jerry Bruckheimer in an interview with The Hollywood Reporter, Joseph Kosinski's vision for "Top Gun: Maverick" made Tom Cruise think that the movie could work. The two came to Cruise while he filmed "Mission: Impossible – Fallout" and presented him with a poster, look book, and the proposed title. Sure enough, that was all he needed. "Tom then looked at him [Kosinski], pulled out his phone, and called the head of Paramount [Jim Gianopulos] at that time and said, 'I want to make another 'Top Gun," And that was it," Bruckheimer recalled.
It certainly took its time reaching the silver screen, but at long last, "Top Gun: Maverick" has become a reality. Good thing Tom Cruise had the head of Paramount in his phone contacts all those years ago.