You'll Barely Recognize Young Anakin From The Phantom Menace Now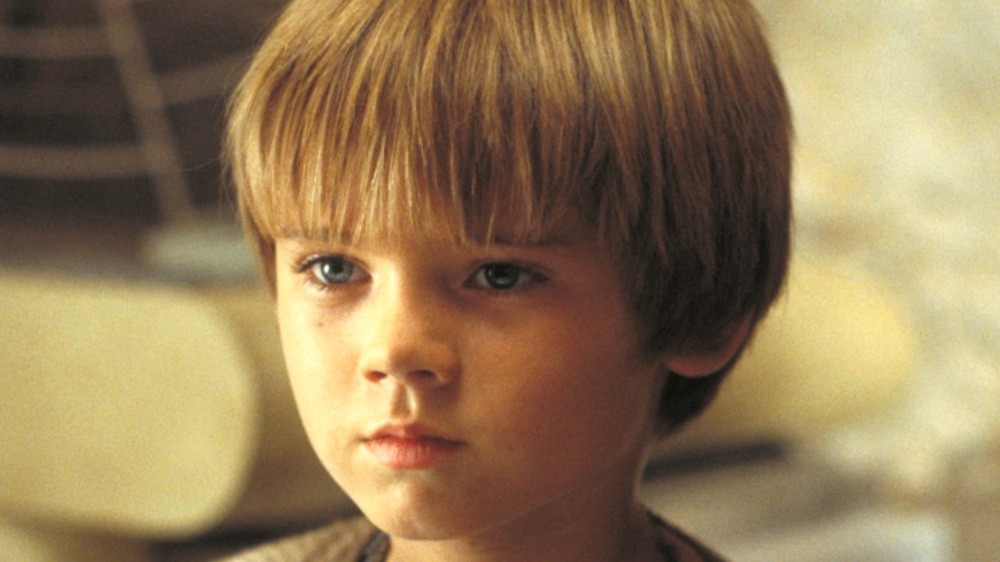 Lucasfilm
Jake Lloyd starred as young Anakin Skywalker, who later became the villainous Darth Vader, in the 1999 film Star Wars: Episode I – The Phantom Menace. In the movie, Anakin shows off his skills as an expert podracer and droid engineer at the tender age of nine. He also meets his future wife Padmé Amidala (Natalie Portman) and is freed from slavery after Jedi Master Qui-Gon Jinn (Liam Neeson) realizes he has an extraordinarily high midi-chlorian count. 
Unfortunately, fans of the Star Wars franchise heavily criticized Lloyd's performance as Anakin, even though he was just ten years old when The Phantom Menace was released. Nearly two decades later, during an interview with Vulture at the 2017 Sundance Film Festival, Mark Hamill, who famously portrayed Anakin's son Luke Skywalker, commented on the treatment the young actor received. "I'm still angry at how they treated Jake Lloyd. He was only ten years old, that little boy, and he did exactly what George [Lucas] wanted him to do," he said.
Lloyd has been out of the spotlight for some time, and he's pretty unrecognizable today.
Jake Lloyd has struggled with his mental health throughout his adulthood
After The Phantom Menace premiered, Lloyd starred in the 2001 film Madison and recorded voiceovers as Anakin Skywalker for several Star Wars video games. However, the child actor retired from the entertainment industry when he was just a pre-teen. 
A few years after he stepped away from Hollywood, Lloyd began struggling with his mental health. According to his mother Lisa Riley, Lloyd "began showing signs of schizophrenia when he was 19," in 2010. (via TMZ). In 2012, the former actor sat down with The Daily Mail and revealed that the fame that came with being in the Star Wars franchise made his life "a living hell." Lloyd reflected on his past, stating,  "Other children were really mean to me. They would make the sound of the light saber every time they saw me. [...] My entire school life was really a living hell — and I had to do up to 60 interviews a day. I've learned to hate it when the cameras are pointed at me."
In March 2015, Lloyd experienced adverse symptoms after he stopped taking his medications, and physically assaulted his mother on her property, as reported by TMZ. During the altercation, Riley sustained "abrasions and bruising on her arm." While the authorities were contacted, Riley chose not to file criminal charges. 
Three months after that upsetting incident, in June 2015, Lloyd was involved in a high-speed chase with police officers and was charged with "failing to stop for officers, resisting arrest, reckless driving and driving without a license," according to Entertainment Weekly. Per TMZ, he was later taken "to a psychiatric facility" in April 2016.
In 2020, Jake Lloyd's mother shared an update about the Star Wars alum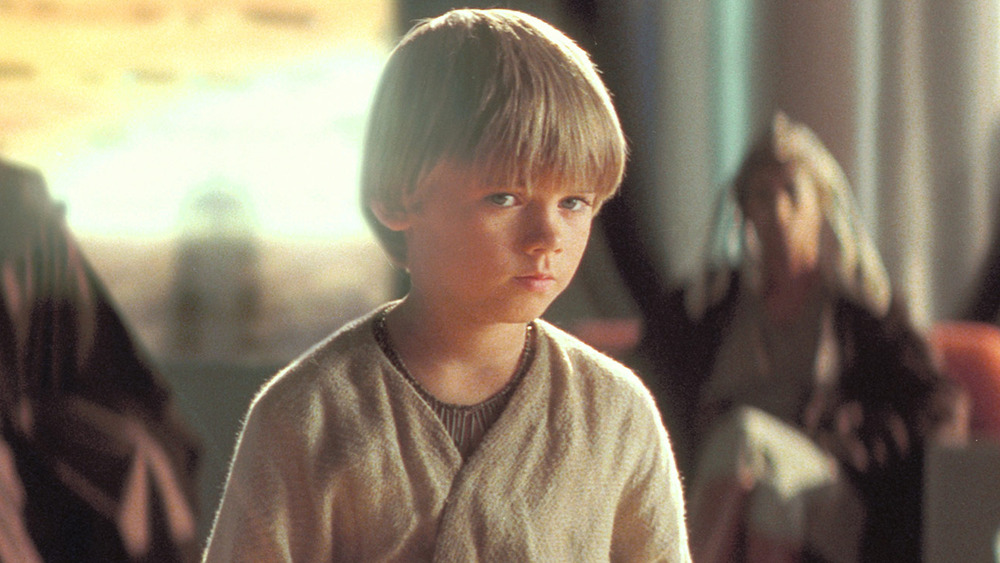 Lucasfilm
In January 2020, Lloyd's mother shared information about her son's mental health. In a statement released to Geek News Now, in which she's credited as Lisa Lloyd rather than Lisa Riley, she expressed gratitude for those who have been supportive of the former actor over the years. "We would like to thank everyone for their kind words, their support, and goodwill. Jake has been diagnosed with paranoid schizophrenia, but unfortunately he also has a symptom called anosognosia, which causes a lack of insight into his illness," a portion of the statement reads.
She also revealed that her son's mental state worsened when his sister Madison died in 2018, and mentioned that "he has moved closer to his family" to get the assistance he needs. "He is still a kind and caring person and we hope to have him back to his fun and entertaining self as soon as possible. Jake will continue to make progress with the love and support you continue to show," she wrote.
It appears Lloyd shares a similarity to his on-screen counterpart Anakin, as they both experienced troubles due to tragic circumstances that were outside of their control. But unlike Anakin, a bright future is still possible for Lloyd. We wish him all the best.