Henry Winkler Has Some Surprising Things To Say About Barry Season 3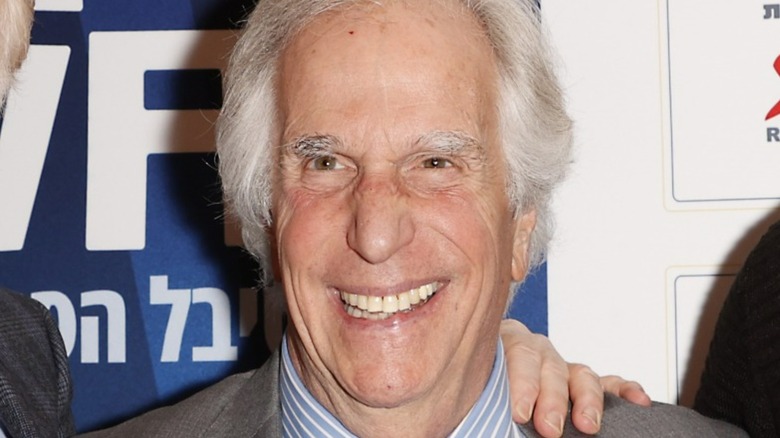 Michael Tran/Getty
"Barry" has steadily become a television favorite since the first season hit HBO back in March of 2018, which comes as no surprise considering all that the series has going for it. Starring Bill Hader as the titular burned-out hitman — full name Barry Berkman –, it follows his journey to Los Angeles, California on an assignment that would turn out to change his life. Upon joining an acting class led by the mildly self-centered Gene Cousineau (Henry Winkler), he meets aspiring actress Sally Reed (Sarah Goldberg) and begins to rethink the direction his life is currently going.
With this premise, a host of talented actors, and a global platform at its disposal, "Barry" has found success on pretty much every front. It has received critical acclaim on all sides, amounting to a 99% critic score on Rotten Tomatoes, and has filled its trophy case in short order. In fact, it already has six Primetime Emmy awards to its name, as well as a laundry list of other prizes and nominations. Not to mention, it's currently up to three seasons with a fourth on the way, and odds are it has a lot left in the tank for future batches of episodes down the road.
Should "Barry" continue well into the future, and if impending seasons are anything like Season 3, then Henry Winkler will apparently have his work cut out for him. Here's what he had to say about working on the latest set of episodes.
Barry Season 3 put Henry Winkler through the wringer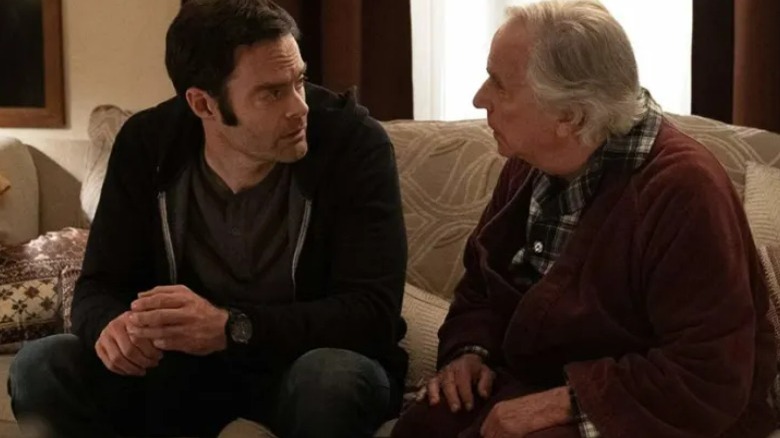 HBO
With a career stretching back five decades, it goes without saying that Henry Winkler is nothing short of entertainment royalty. From his unforgettable turn as Arthur "Fonzie" Fonzarelli on the beloved sitcom "Happy Days" to his recent performances in such projects as "Parks and Recreation," "Monsters at Work," and "The French Dispatch," he's consistently proven himself as a reliable, versatile performer no matter the medium. However, despite his experience in front of the camera, nothing could've prepared him for the gauntlet that "Barry" Season 3 wound up putting him through.
"I will tell you, hands down, the honest truth, my career started on June 30, 1970, with the Yale Repertory Theater, and from then until now, this is the most intense work I have ever done in my entire career, in any genre," Winkler told Collider in a May 18, 2022 interview about the third season of "Barry." He recalls filming a scene that was done entirely in a single shot, and he couldn't believe he and the person he shared the screen with managed to pull it off. At the time of this writing, the moment in question has yet to reach the airwaves, so keep an eye out in the coming weeks.
So far, Henry Winkler's Gene Cousineau has become a highlight of "Barry," and evidently, that didn't come easily. Hearing from the famed actor how hard he worked will undoubtedly paint the rest of Season 3 in a new light — one that reminds us all just how skilled a performer Winkler is to this day.