Taika Waititi Reportedly In Talks To Direct Live-Action Akira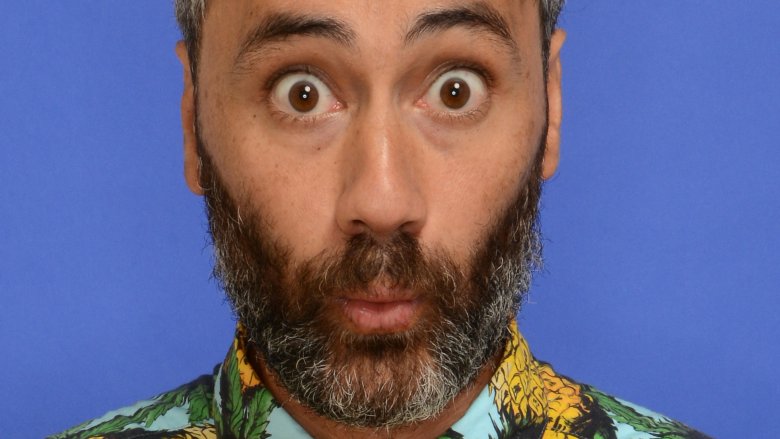 Getty Images
Has Taika Waititi found his next big gig?
According to Deadline, Waititi, the New Zealand-born director and actor who takes the reins for Thor: Ragnarok, is in talks to helm the live-action Akira film. The outlet indicates that studio Warner Bros. is negotiating with the director for the project. 
Based on anime artist Katsuhiro Otomo's six-volume graphic novel, Akira is set in New Manhattan, a rebuilt city where a leader of a biker crew saves his close friend from being subjected to a medical experiment. 
The silver screen translation has long been gestating in Hollywood, sitting in development hell since the early 2000s, with several different helmers and stars attaching and dropping over over the years. Recently, Get Out filmmaker and Key & Peele star Jordan Peele was rumored to direct Akira, but ultimately steered away from the project because he wanted to focus on creating original content rather than signing on for any reboots and remakes. "Akira is one of my favorite movies," Peele explained, "but the real question for me is: Do I want to do pre-existing material, or do I want to do original content? At the end of the day, I want to do original stuff."
Before that, Mark Fergus (Iron Man), Hawk Ostby (The Expanse), and Gary Whitta (Book of Eli) wrote a script for an Akira movie, which had Ruairi Robinson (The Leviathan) on board to direct. The Hughes Brothers and Jaume Collet-Serra (The Shallows) reportedly sparked to the idea. The adaptation inched toward a start date a few years back, and a few deals were tested with Dane DeHaan (Valerian and the City of a Thousand Planets) and Michael Pitt (Hannibal), who were competing for the lead role of Tetsuo. Garrett Hedlund, Kristin Stewart, Ken Watanabe, and Helena Bonham Carter were reportedly considered to star as well. 
Leonardo DiCaprio's Appian Way imprint, along with Mad Chance's Lazar, will produce this live-action version of Akira that Waititi may or may not direct. Both Warner Bros. and Legendary Pictures have taken the picture seriously since they acquired it in a seven-figure deal from manga publisher Kodansha. The intention is to create and release two live-action Akira films in total, each covering three volumes in Otomo's overall work.  
Before Waititi can get his hands on Akira, if the deal actually goes through, he'll next direct the World War II dramedy Jojo Rabbit, which will begin production in spring 2018. 
Until we know more about Akira, check out the anime you didn't know have upcoming live-action remakes.