Jordan Peele Rumored For Live-Action Akira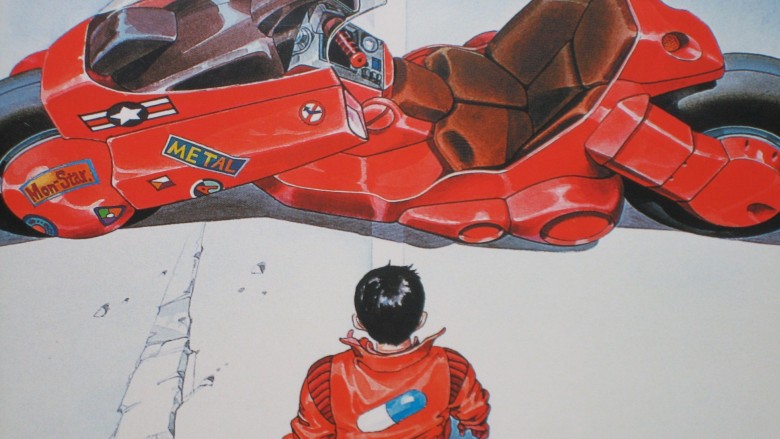 Warner Bros.' long-gestating plans to film a live-action version of the classic manga and anime Akira may have taken an interesting turn.
According to sources at The Tracking Board, the studio has recently ramped up its efforts to get the feature off the ground, adjusting its shortlist of potential directors to include Daniel Espinosa (Life) and David F. Sandberg (Lights Out). The top candidate, however, is reportedly Jordan Peele, the writer-director whose current hit Get Out ranks among the best-reviewed movies of the year—and the most critically acclaimed horror movies of all time.
The report notes that Peele's also been floated as a potential director for the studio's troubled DCEU Flash film, and concedes that even if Peele signs on for Akira ("talks have apparently been encouraging"), he could possibly take on that project too. Of course, there's also the very real possibility that this latest rumor could end up coming to nothing. Warners has pursued a live-action Akira for 15 years, and even with Leonardo DiCaprio's Appian Way imprint attached to produce—and a long, long list of actors and directors linked at various points, including Chris Evans, Joseph Gordon-Levitt, Christopher Nolan, and George Miller—those efforts have always ended up dying in development hell.
Further complicating the prospect of a Hollywood take on Akira is the fact that—like the 2017 adaptation of Ghost in the Shell starring Scarlett Johansson—it represents a cultural minefield. The original is a beloved Japanese tale, and any attempt to make it an American blockbuster will have to carefully tread the line between honoring the source material and making it a more universal viewing experience, and the U.S. movie industry has a pretty poor track record in that area, to put it mildly. On the other hand, as the Tracking Board report points out, Peele showed a fantastic knack for dealing with sensitive issues of race and culture in Get Out, so this might just be a match made in blockbuster heaven.