Yellowstone Spin-Off 6666 Is Jumping Distribution Platforms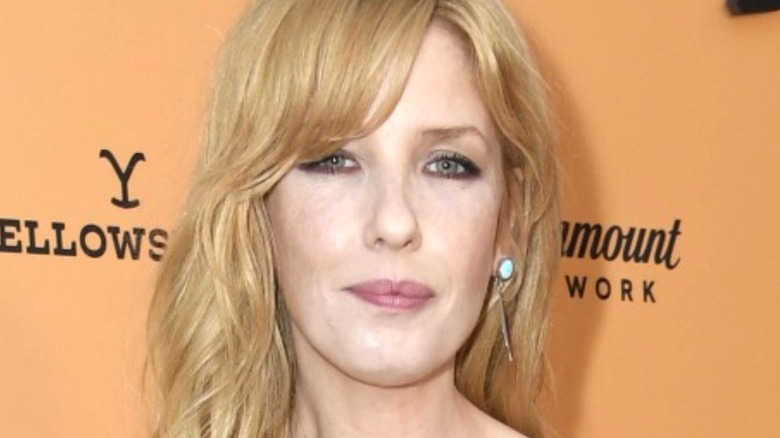 Harrison/Getty
If you're a fan of the many television shows created by Taylor Sheridan, but are still reluctant to pony up for a subscription to Paramount+, here's some good news about "6666."
"6666" is the upcoming spinoff series to Sheridan's hugely successful "Yellowstone," the Paramount Network ratings juggernaut that stars Kevin Costner and brings in about 11 million viewers per episode (via Deadline). In Season 4, "Yellowstone" took fans to the titular "Four Sixes" ranch, a sprawling Texas horse and cattle-breeding property that still operates in many of the same ways that it did two centuries ago. The official synopsis describes "6666" as a place where "the rule of law and the laws of nature merge in a place where the most dangerous thing one does is the next thing" (via Variety).
Otherwise, Paramount has revealed little about the show. It's unclear who the main characters will be, what the plots will be, or how it will tie into "Yellowstone." However, now we do know where it will be airing, at least.
6666 will be available on both the Paramount Network as well as Paramount+
As reported by Variety, Paramount will pursue a dual release strategy with "6666." Previously, "6666" was going to be released only on Paramount+. Now, the linear Paramount Network will be airing new episodes of "6666" first. Episodes will then be made available on Paramount+.
No premiere date for "6666" has been set. However, the Wall Street Journal did indicate that "6666" will be available in either late 2022 or early 2023 (via Outsider).
Whenever "6666" does premiere, it will join a crowded field of Taylor Sheridan-created shows. "Yellowstone" Season 5 will be split into two parts, with the first half airing in summer 2022. Also in summer 2022 will be the premiere of the Sylvester Stallone-led series "Tulsa King," which will be airing on the Paramount Network, but will later only be available on Paramount+. The second half of "Yellowstone" Season 5 will conclude in fall 2022, around the same time that the prequel series "1883" will be airing new episodes (via Outsider). Another prequel series, "1932," is also in the works, and it just landed Harrison Ford and Helen Mirren to star (via Deadline). That one doesn't yet have a premiere date.
Sheridan's "Mayor of Kingstown" Season 1 premiered in November 2021. Sheridan also has "Land Man," "Bass Reeves," and "Lioness" in the works (via Variety).