The Pattern Cobra Kai Fans Are Starting To See In The Season Finales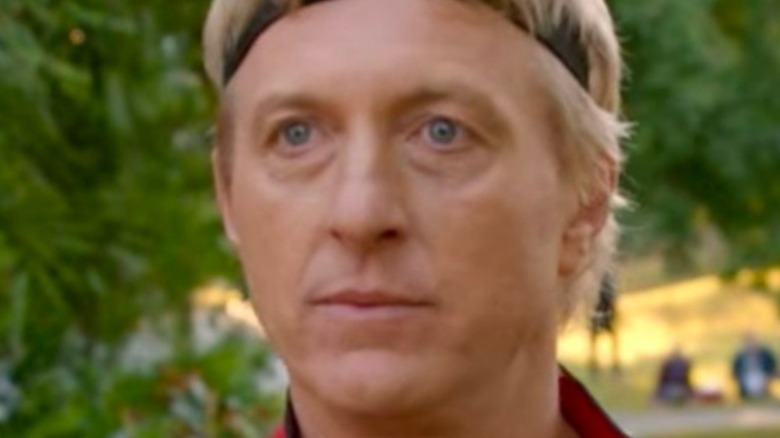 Netflix
"Cobra Kai" took the streaming world by storm following its 2018 arrival on YouTube Red and has only increased its viewer base since jumping to Netflix in 2020. Regardless of its platform, though, the series has proven itself to be a worthy successor to the "Karate Kid" film series in just about every way possible. It has supplied audiences with updates on all of their favorite legacy characters, introduced engaging new ones, and overall displayed clear reverence for the source material that most sequels to iconic properties tend to let slip by the wayside.
Thanks to all of these factors and more, "Cobra Kai" has managed to score four seasons that encompass 40 total episodes, and it's far from wrapping up its television run. Not only is there plenty left to explore in former high school rivals Daniel LaRusso (Ralph Macchio) and Johnny Lawrence's (William Zabka) relationship, but the conflict between Cobra Kai and Miyagi-Do — as well as their new crops of students — shows near-limitless storytelling potential. At the same time, however, it's unlikely "Cobra Kai" will shake off its occasionally jarring quirks.
For instance, as pointed out by fans of the show, the season finales have shown a strange pattern that's a bit difficult to overlook.
Certain season endings are surprisingly similar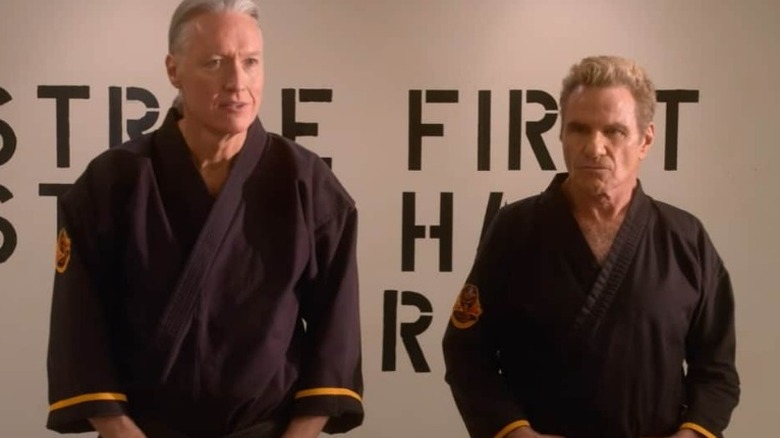 Netflix
As pointed out in a Reddit thread from May of 2022, the past four "Cobra Kai" season finales have kept an interesting pattern going. Season 1 and Season 3 both end on cliffhangers, while Season 2 and Season 4 conclude with antagonists getting the last laugh. Naturally, this observation led to a discussion in the comment section below, where fans of the series debated whether or not this was merely a coincidence and if the impending Season 5 will keep the tradition going. Meanwhile, some questioned just how long the show should continue in the first place.
Speculation raged in the thread over how much longer "Cobra Kai" can sustain itself before the quality takes a significant dip or the narrative is spread too thin. According to its creators, Hayden Schlossberg, Jon Hurwitz, and Josh Heald, we won't have to worry about such problems. In an interview with Collider, Heald notes that he and his companions have taken an organic approach to storytelling, which has kept the story strong and alive. At the same time, they're not throwing caution to the wind. They do have a finish line in mind.
"We still have an endgame plan. We're still writing beyond Season 5," he said, hinting that "Cobra Kai" could extend for more seasons than have been announced to date. Should that be the case, we'll have to keep an eye on those season finales to see if the pattern sticks around in the years to come.