It Director Wants To Remake Stephen King's Pet Sematary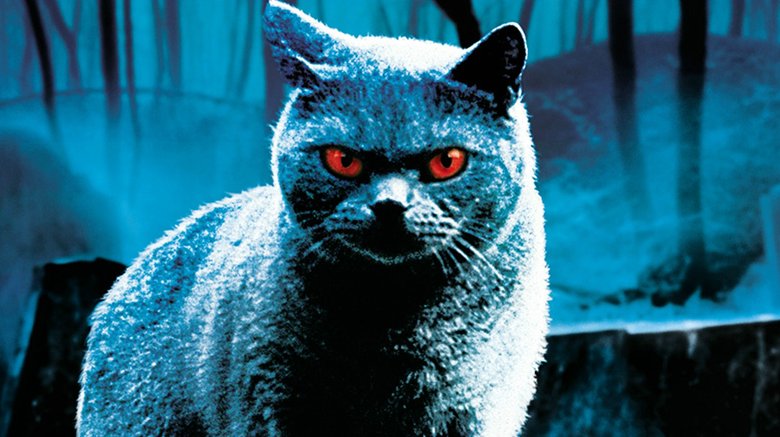 Paramount
The director of It would like to move from murderous clowns to undead cats.
Andy Muschietti told Entertainment Weekly that he has another Stephen King book in his sights: Pet Sematary. Published in 1983, the novel was adapted into a hit movie in 1989, and it kicked off a resurgence of King movies.
"My affection for Pet Sematary will go on until I die," Muschietti said. "I will always dream about the possibility of making a movie."
The plot centers on young parents who move in next to a woodland burial ground where the dead don't stay dead for long, and that includes dogs and cats. There was also a sequel, Pet Sematary Too, released in 1992, and rumors of a reboot have been swirling around Hollywood for the past several years.
Barbara Muschetti, producer of It and Andy Muschietti's sister, said they have a shared affection for Pet Sematary, and they hope to be the ones to remake it. 
"I really hope we can do it. But if we do it, we have to do it justice, like we did with It," she said. "The versions we read in the past years, the scripts we've read, have not been, in our opinion, representative of the book."
Of course, they could have competition for the material. Guillermo del Toro tweeted in 2015 that he would "kill" to make a new version.
"We'll see who gets to it first," Barbara said. "But it is the first Stephen book that we read, and it's something that has been a great love, because it is possibly King's most personal book. You can imagine his young family. What will you do to be able to keep your family? How far would you go?"
You have to think they would be at the top of the list of filmmakers. Their take on It has enjoyed a record-breaking run at the box office during its first few weeks.
Meanwhile, the duo are waiting for the official green light for It: Chapter Two, and they're working on the Hulu adaptation of Locke & Key, based on the graphic novel written by King's son Joe Hill. Andy Muschietti will direct and Barbara will executive produce while Carlton Cuse (Lost, Bates Motel) will serve as showrunner.
Until we hear more, check out a few disturbing moments from the It novel that were cut from the movie.