It Breaks Another Box Office Record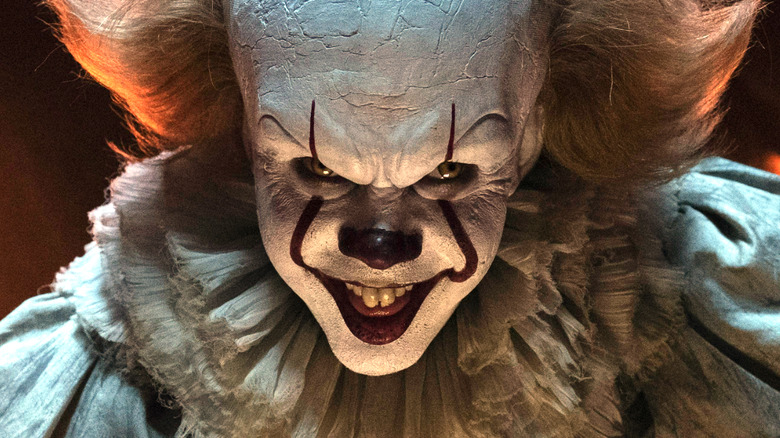 Warner Bros.
Audiences are flocking to see Stephen King's It, even in the middle of the week.
Deadline reports that Andy Muschietti's adaptation brought in $11.4 million yesterday (Sept. 12), making it the biggest Tuesday ever seen at the box office in September. That also would've been the highest gross on a Tuesday in October.
The previous biggest Tuesday in September belonged to last year's Sully with $4.8 million, but It more than doubled that. The best that any horror film ever did on a Tuesday was The Conjuring with $5.6 million.
By comparison, if you look at the historical best Tuesdays after Labor Day and before December, It comes in fourth behind the blockbusters Hunger Games: Catching Fire ($15.9 million in 2013), Hunger Games: Mockingjay Part 1 ($12.1 million in 2014), and The Twilight Saga: Breaking Dawn Part 2 ($11.7 million in 2012). However, all of those Tuesdays were in November, which is traditionally a much better month at the box office.
It already set a few records during its opening weekend with the biggest domestic opening ever in September and the biggest opening ever for a horror movie. The flick also had the second-biggest R-rated opening of all time, behind only Deadpool.
On pace to break $200 million by the second weekend, the movie has already beaten horror movies like The Blair Witch Project and The Conjuring, and it will likely reach the upper echelon with The Exorcist ($232 million) and The Sixth Sense ($293 million).
Meanwhile, check out new details about It: Chapter Two.