The Staircase Filmmakers Have Scathing Words For HBO's Adaptation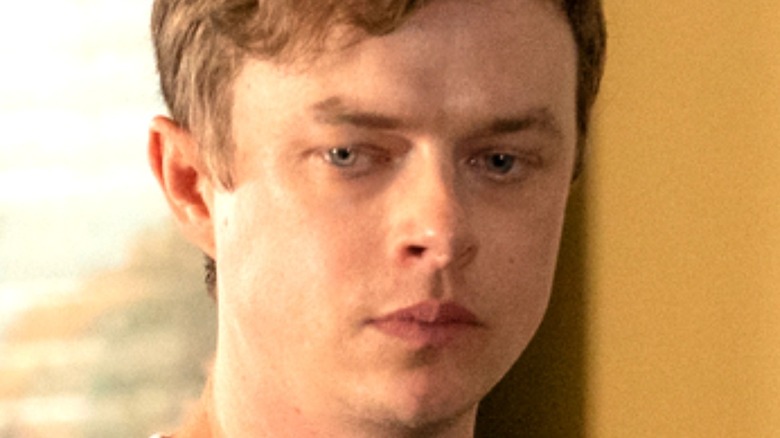 HBO Max
HBO Max's adaptation of "The Staircase" has come under fire in the weeks since its May 5 debut, with the very same filmmakers who inspired it publicly bashing the true-crime series and its creator, Antonio Campos, for what they claim is an "attack" on the credibility of their work. For those who haven't seen the show or docuseries, "The Staircase" covers the story of novelist Michael Peterson and the controversial death of his wife, Kathleen Peterson, who supposedly fell down a flight of stairs inside their home in 2001. 
Peterson was found guilty of murder for Kathleen's death and sentenced to life in prison. However, a retrial was later ordered up and he was able to accept an Alford plea — changing his charge from murder to voluntary manslaughter — after admitting there was enough evidence to convict him (via Harper's Bazaar). Peterson was sentenced to time served and eventually allowed to walk free. Oscar-winning filmmaker Jean-Xavier de Lestrade and his team wound up making "The Staircase" docuseries about the whole saga in 2004, and the rest is now history — and being dramatized on HBO Max.
Lestrade and the others who worked on the original series recently took aim at the streaming giant and "Staircase" adaptation creator Campos in a new Vanity Fair piece for what they call a betrayal of their trust, and the filmmakers aren't mincing words.
Staircase filmmakers say they feel 'betrayed' by their depictions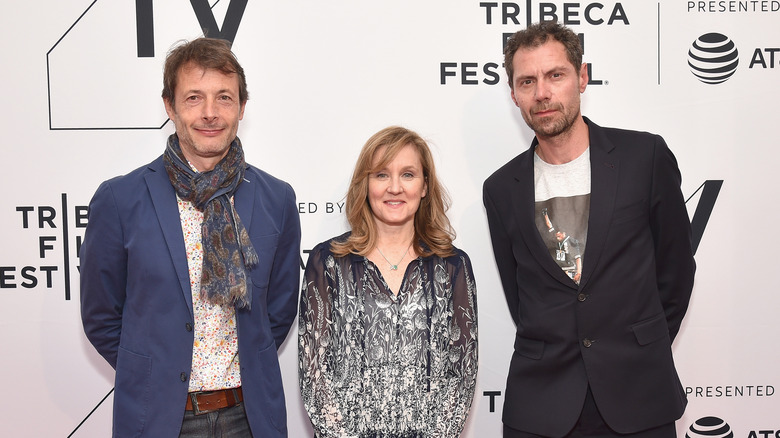 Bryan Bedder/Getty Images
According to Jean-Xavier de Lestrade and his team, the portrayals being shown of them in HBO Max's "The Staircase" are inaccurate and diminish the credibility and success of the original docuseries. Via Vanity Fair, they claimed that the show's fifth episode, "The Beating Heart" — which is due out May 19 — wrongly implies that editor Sophie Brunet was working on the docuseries while in a romantic relationship with Michael Peterson. The truth, however, is that Brunet had already departed the project and become an editor on the 2004 film "Holy Lola" when she began seeing Peterson. According to de Lestrade and his team, the inaccuracy implies that the editing in "The Staircase" might have been done in a way to favor Peterson or show him in a more innocent light — something de Lestrade, Brunet, and the other docuseries producers are all reportedly disgusted by.
"We gave [Campos] all the access he wanted, and I really trusted the man," de Lestrade told Vanity Fair. "So that's why today I'm very uncomfortable, because I feel that I've been betrayed in a way," he explained. "I understand if you dramatize. But when you attack the credibility of my work, that's really not acceptable to me." Producer Allyson Luchak added, "To malign or discredit our filmmaking by making it seem as though we were biased from the beginning is insulting and professionally damaging...I am literally sick thinking that people will believe the dramatized version of the filmmaking scenes are based on the truth. They are not."