Paramount Defends Decision To Release Mother!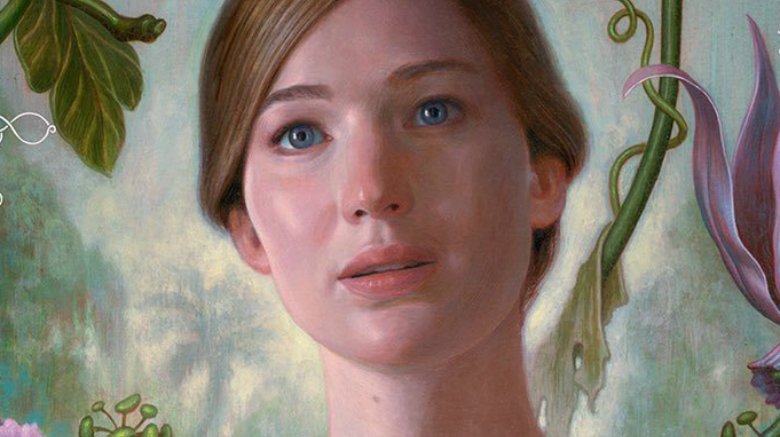 Paramount
Darren Aronofsky's polarizing film mother! was probably never meant to be a blockbuster, and Paramount is sticking up for the movie starring Jennifer Lawrence, despite bombing in its opening weekend.
"This movie is very audacious and brave," said Paramount worldwide president of marketing and distribution Megan Colligan in a statement (via IndieWire). "You are talking about a director at the top of his game, and an actress at the top of her game. They made a movie that was intended to be bold. Everyone wants original filmmaking, and everyone celebrates Netflix when they tell a story no one else wants to tell. This is our version. We don't want all movies to be safe. And it's okay if some people don't like it."
The movie, a psychological horror about a young woman whose tranquil life with her husband (Javier Bardem) is disrupted by the arrival of a mysterious couple, brought in just $7.5 million during its opening weekend, which was well below expectations. Cinemascore gave mother! the dreaded F grade based on audience reactions after screenings. 
While critics mostly praised the film, the response was definitely divided. The Hollywood Reporter compared it to the horror classic Rosemary's Baby and says it's an "intimate horror tale that definitely grabs your attention and eventually soars well over the top." But Collider said it "isn't quite as fascinating as it thinks it is, and the hellish setting perhaps goes too far."
Of course, there's always a chance mother! will find new life once it hits streaming services. Take a look at these box office bombs that later became cult classics.