It Breaks More Records While Mother! Flops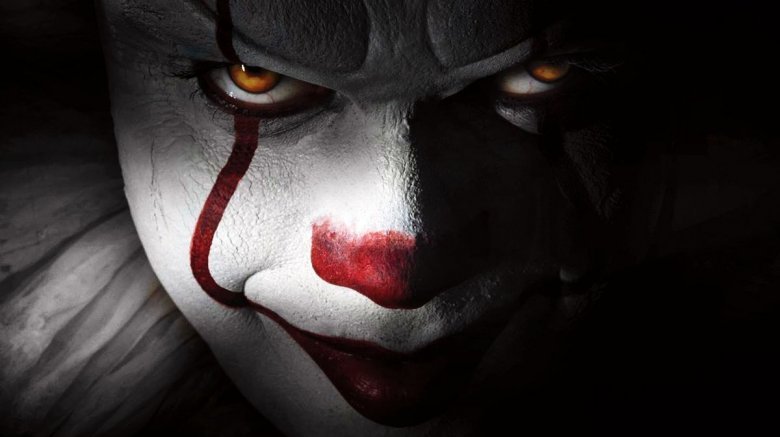 It blew away records with its opening last weekend, and it's continuing to show a strong hold in its second week. The film easily topped the box office again with an additional $60 million, putting it at a total domestic gross to date of $218.7 million– good for the highest earning September release of all time.
It, based on the Stephen King novel of the same name, stars Bill Skarsgard as the terrifying clown Pennywise, who unleashes his fury on the children of Derry, Maine. The movie has the love of critics and fans, and this was reflected in its huge second week haul, which represents just a 51.4 percent drop from its massive opening. The movie already has a sequel on the way, with adult actors taking over for the kids of the first film.
Dylan O'Brien's American Assassin took second place with a solid $14.8 million, slightly above expectations. The film, which received mostly negative reviews from critics, stars O'Brien as Mitch Rapp, a man who joins a secret CIA assassin training program led by Michael Keaton's Stan after his girlfriend is killed in a terrorist attack. The action flick also features Taylor Kitsch as the villain.
Darren Aronofsky's mother! took a very disappointing third place, falling at just $7.5 million, well below expectations. The divisive film features Jennifer Lawrence and Javier Bardem as a couple whose peaceful existence is disturbed when unexpected guests arrive in their home. While the movie had the love of critics, fans absolutely trashed it, awarding it with an F Cinema Score.
Mother!'s disappointing $7.5 million represents one of Lawrence's smallest wide openings ever. (via Box Office Mojo) While past films of hers, like the Bradley Cooper co-starring flop Serena, never saw a wide release, even the lukewarm receptions of Passengers and Joy topped her most recent outing. Her small time horror flick House at the End of the Street, released just six months after her starring role in The Hunger Games, also topped mother! with $12.2 million. Still, though, mother! is a favorite with at least some critics, so it could translate into some more awards season accolades for the actress.
You can view this weekend's full box office results (via Box Office Mojo) below. 
Top 10 Weekend Box Office Gross
1. IT: $60,000,000 (-51.4 percent), $218,710,619 Total Domestic Gross   
2. American Assassin: $14,800,000 (– percent), $14,800,000 Total Domestic Gross  
3. mother!: $7,500,000 (– percent), $7,500,000 Total Domestic Gross  
4. Home Again: $5,334,160 (-37.7 percent), $17,135,244 Total Domestic Gross  
5. The Hitman's Bodyguard: $3,550,000 (-26.1 percent), $70,357,040 Total Domestic Gross  
6. Annabelle: Creation: $2,600,100 (-35.1 percent), $99,900,361 Total Domestic Gross  
7. Wind River: $2,553,586 (-18.5 percent), $29,122,401 Total Domestic Gross  
8. Leap!: $2,117,930 (-13.3 percent), $18,659,716 Total Domestic Gross  
9. Spider-Man: Homecoming: $1,875,000 (-6.6 percent), $330,262,248 Total Domestic Gross  
10. Dunkirk: $1,305,000 (-29.9 percent), $185,141,652 Total Domestic Gross