Jada Pinkett Smith Reportedly Won't Be Back For Gotham Season 4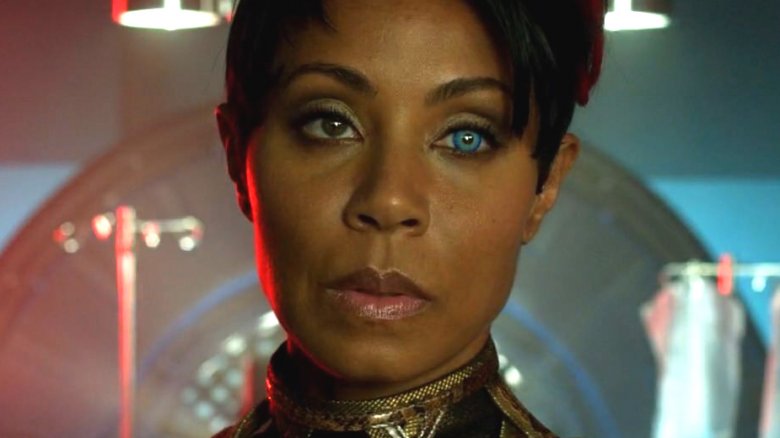 Contains spoilers for Gotham season 3
Fish Mooney has been resurrected plenty of times on Gotham, but it sounds like we've finally seen the last of Jada Pinkett Smith's character.
Executive producer John Stephen recently told Comic Book that Fish is down for the count. "I'm afraid that's it," Stephens said. "At a certain point, you gotta say 'Definitely.' People die at a certain point, and that's the second or third time they die [on Gotham]."
The final end for Fish came when Jim Gordon (Ben McKenzie) accidentally shoved a sword through her stomach in the season 3 finale. The character was created exclusively for Gotham, and although she has a history of coming back after incidents like that, this one was likely permanent.
It probably means big things for the Penguin (Robin Lord Taylor). Now that he doesn't have his mentor and isn't worried about Fish, he could become even more unhinged and dangerous than he was before. 
Meanwhile, there's reason to believe that Bruce Wayne (David Mazouz) will finally emerge as Batman in the fourth season, and he'll be up against a murderer's row of villains with Scarecrow (Charlie Tahan) and Professor Pyg (Michael Cerveris) entering the fray. 
We'll find out more when Gotham returns to Fox on Sept. 21. Until then, find check out how the characters should really look according to the comics.