Gotham Season 4 Images Hint Bruce May Finally Become Batman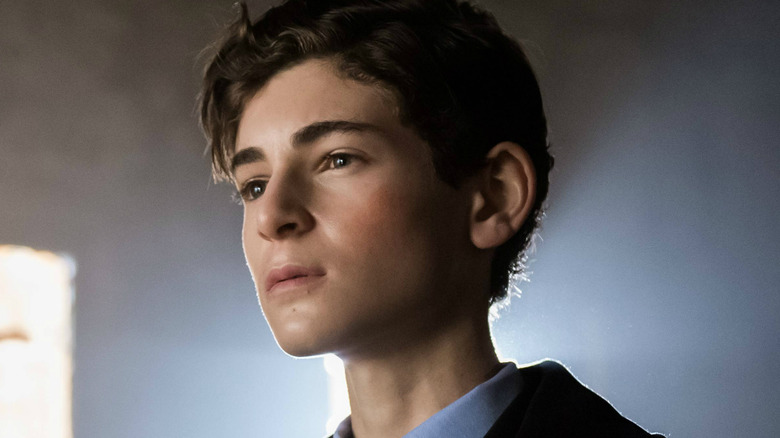 FOX
It's been a long time coming, but it's looking more and more like Bruce Wayne might finally suit up as Batman in the fourth season of Gotham.
The trailer offered a glimpse at Bruce (David Mazouz) in an early incarnation as Batman, but TV Insider (via CBR) has a pair of banners for the upcoming season, and they indicate that we could see a full-on Dark Knight.
In the first image, Bruce stands behind Jim Gordon (Ben McKenzie) with a bat-infused cape fluttering in the wind. In the second, Bruce stares right at us from behind an early version of the cowl that will become a standard of Batman's look. Check them both out below.
It sure seems like Gotham will need a hero in season 4. Along with the villainous Penguin (Robin Lord Taylor), Riddler (Cory Michael Smith), and reinvented Baraba Kean (Erin Richards), Scarecrow (Charlie Tahan) and Professor Pyg (Michael Cerveris) will enter the mix. 
Gotham returns to Fox on Sept. 21. Until then, find out how the characters on the show should really look according to the comics.