These Two Fan-Favorite Actors Are Returning For The Doctor Who 60th-Anniversary Season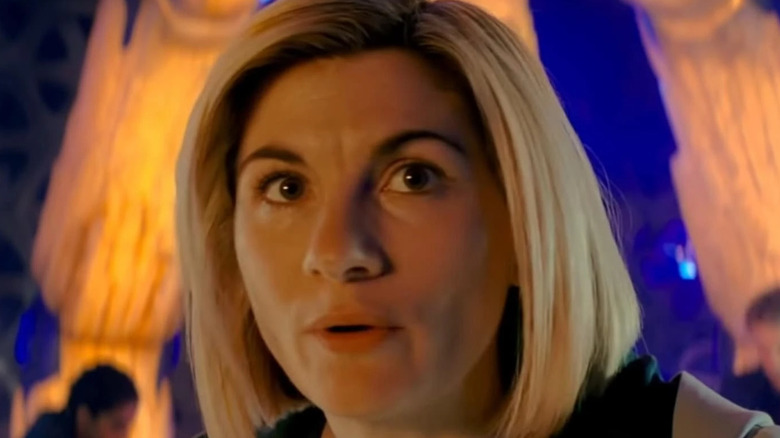 BBC
The winds are a-changin' for the likes of the "Doctor Who" fandom. However, it seems that those winds might blow in some nostalgia as well. It has already been confirmed that 2022 will be the last year we see Jodie Whittaker portray the lead as the titular Doctor (via BBC Studios). Her tenure as the character's 13th iteration has lasted three seasons but will come to a close following a series of specials released this year. After that, the character will once again regenerate into a new form set to debut in 2023. This time, the torch is being passed to Scottish actor Ncuti Gatwa, who will be the first person of color to portray the Doctor in the show's almost-60-year history.
The fact that the series' 60th anniversary is on the horizon is no small occasion for either the fandom or the show's creators. As both groups gear up to celebrate, BBC News reports that two fan-favorite actors are briefly returning to the fold for the occasion in 2023. It's unclear whether their return is slated for an entire season or just a special, but in either case, their appearance is a big deal for longtime Whovians.
David Tennant and Catherine Tate are making a grand return to Doctor Who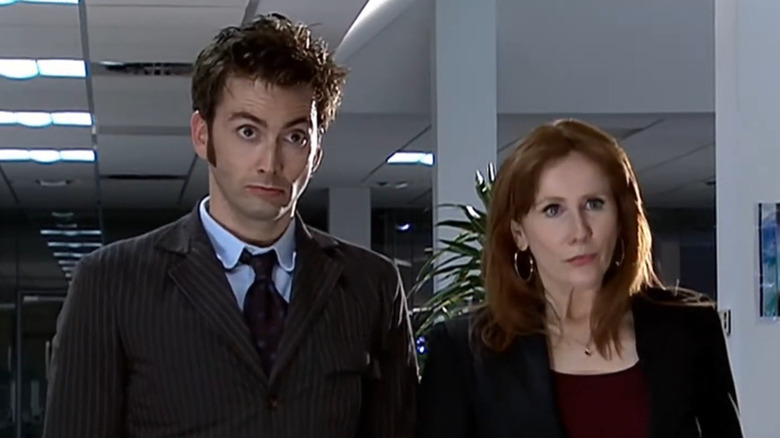 BBC
Among the many incarnations of the Doctor, few have been as popular as that of the Tenth, played by David Tennant. Though he journeyed with several companions during his tenure (2005-2010), he found an exceedingly popular partner in the character Donna Noble (Catherine Tate). In 2008, the two starred in one of the most popular seasons in "Doctor Who" history. Now, according to BBC News, Tennant and Tate are returning to the series in celebration of its 60th anniversary. Furthermore, head writer Russell T. Davies, who also worked on the show from 2005 to 2010, is also coming back.
"Maybe this is a missing story. Or a parallel world. Or a dream, or a trick, or a flashback," Davies told the BBC, referencing how these two beloved characters are meant to return. "The only thing I can confirm is that it's going to be spectacular, as two of our greatest stars reunite for the battle of a lifetime."
This isn't the first time that Tennant has returned to "Doctor Who" for guest appearances. In 2013, he appeared in the series' 50th-anniversary special, "The Day of the Doctor," alongside the Eleventh Doctor, Matt Smith. Regardless, Tennant and Tates' return marks a special occasion for "Doctor Who" fans — it's not every day that they get to see their favorite Doctor-companion pairing retake the limelight.