SNL's Reception Overseas Might Surprise You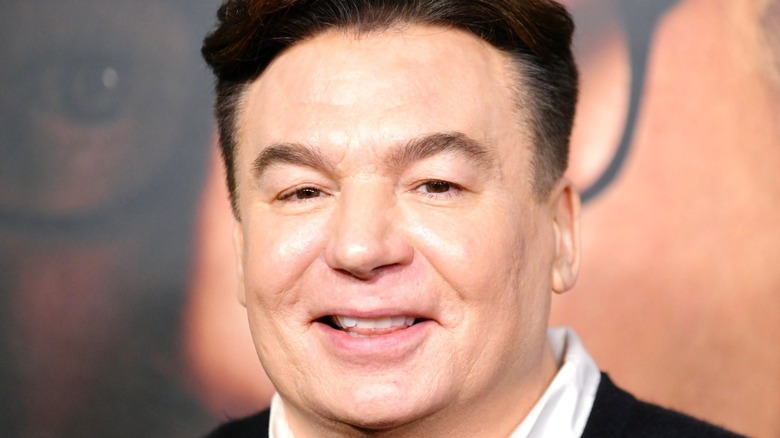 Rodin Eckenroth/Getty
For nearly half a century, "Saturday Night Live" has been a part of America's cultural zeitgeist. The late-night variety show first debuted in 1975 on NBC after late-night host and funnyman Johnny Carson pulled his reruns of "The Tonight Show" from airing on the weekends. To fill in the important slot, comedian Lorne Michaels was brought in to pitch ideas. Michaels eventually landed on the show we know today, a 90-minute variety and sketch show featuring a rotating cast of guest stars and musical performances. A typical episode will feature a slew of sketches, with many discussing that particular week's political happenings, mostly centered around America and its relationship with the world.
Since its humble beginnings, the high-profile series has aired over 900 episodes over 47 seasons and shows no signs of stopping as it taps into American culture. The show has launched the careers of several successful comedians including Mike Myers, Tina Fey, Norm Macdonald, and Steve Martin. Over the years, the show has been hosted by numerous icons, including former President Donald Trump, billionaire Elon Musk, and former New York City mayor Rudy Giuliani, in addition to notable comedic forces like Richard Pryor and George Carlin, the latter of whom hosted the debut episode.
The series, which films in New York City, has racked up nearly 300 Emmy nominations, winning more than 80 Emmys as of this writing. Despite being one of the most popular shows ever made, international audiences don't seem to find the NBC variety show quite as alluring as American audiences.
Some foreign audiences don't care for American politics or culture
Sketch comedy has been one of the most celebrated forms of comedy throughout the world. Shows like Britain's "Monty Python's Flying Circus" and Canada's "The Kids in the Hall" have proven themselves as international successes because of their reliance on self-containment and generality. When praising "The Kids in the Hall," Rolling Stone noted how the series "never relied on pop culture references or celebrity impressions to get a laugh," a far cry from the humor "SNL" brings to the table.
While speaking with The Independent about the show's overseas reception, British Comedy Guide editor Mark Boosley suggested that "familiarity with any comedy format is really important," and that audiences abroad "need to know the characters before [they] find them funny." Because the humor of "SNL" is dependent on the knowledge of American politics, culture, and happenings, foreign audiences can feel alienated when stars like Tina Fey appear as Sarah Palin, a political figure who doesn't hold much weight across the ocean.
In a Reddit thread discussing the value "SNL" holds in the eyes of the British audience, u/MostTrifle pointed out that American humor doesn't always translate due to its reliance on cultural references. "Topics like right vs left, religion, guns, etc we might 'get' but [we] don't have the same shared experiences as the US audience and might not appreciate the humour in the same way," the user wrote. They continued by mentioning how controversial topics in the United States, which can elicit edgy jokes, might come off as crass or jarring to British audiences who are accustomed to open discussion.
SNL is trying to make it work overseas
It's easy to argue that humor doesn't travel well overseas, but the American sketch series still has its fans abroad. In a subreddit dedicated to "Saturday Night Live," a user created a thread to bring together overseas viewers and used the opportunity to thank the internet for introducing them to the series.
In response, u/phantes wrote, "Germany checking in! SNL isn't really known over here but I stumbled over it on YouTube." Users from throughout the world, including an Australian Redditor, discussed how NBC hasn't made the series available in their respective countries, forcing them to illegally view the show.
The creatives behind "SNL" clearly seem to understand that international audiences are at least curious about the show, especially as the brand inches toward its 50th anniversary. In late 2021, Variety reported that NBC plans to partner with British broadcaster Sky to create a version of "Saturday Night Live" for UK audiences. The English version of the series will be filmed in London.
Outside of the English-speaking world, NBC has already crafted region-specific versions of the show, with varying degrees of success. In 2014, a Quebec-centered version of the series was created, titled "SNL Quebec." The show, which aired in French, only lasted for 10 episodes (via IMDb). NBC did, however, find a hit in "Saturday Night Live Korea," which has aired over 200 episodes (via IMDb).
While "SNL" may not be a cultural juggernaut everywhere in the world, it's clear that the brand holds some weight abroad. With overseas fans scouring to get their hands on the show and NBC trying their hands at international versions, it certainly appears that "SNL" is an American export still in its prime.