The Most Brutal Cobra Kai Scene So Far, According To Reddit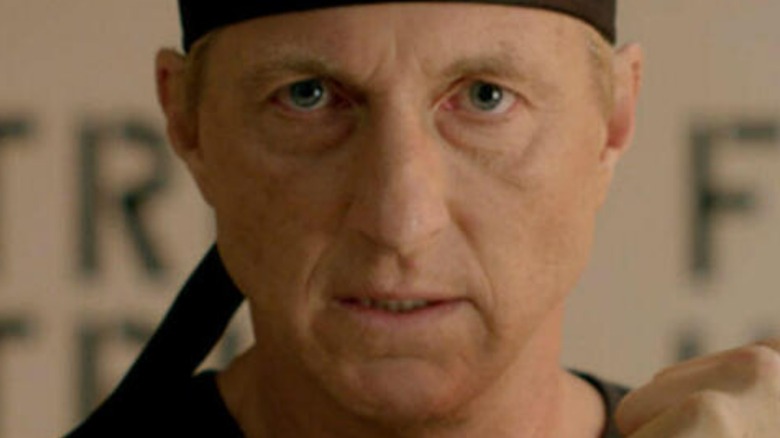 Netflix
Ask anyone who adored "The Karate Kid" series back in the 1980s or those who grew to appreciate it decades later, what they think of "Cobra Kai," and chances are you'll have a difficult time finding someone who isn't a fan. The Netflix favorite has done an excellent job carrying on the legacy of the films that came before it, calling back to some of their most famous moments and building on the stories of those who starred in them. Not to mention, it has also supplied an appropriate amount of action to keep up the pace.
As the title implies, "Cobra Kai" focuses on the revival of the titular dojo, as well as the return of its rival, Miyagi-Do. Under each banner, a new generation of students has cropped up to learn martial arts under the likes of Johnny Lawrence (William Zabka), John Kreese (Martin Kove), and Daniel LaRusso (Ralph Macchio). While the authenticity of their teachings remains in question, there's no doubt that each faction's methodology works, as evidenced by some of the heated showdowns we've witnessed across the show's four seasons.
"Cobra Kai" has hosted all kinds of physical confrontations over the years, with some turning uglier than others. According to fans on Reddit, this fight is by far the most brutal in the show's history.
Hawk's beatdown of Brucks was hard to watch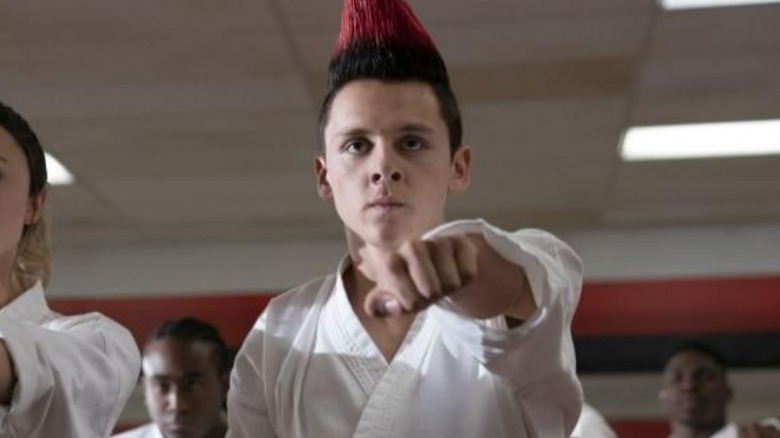 Netflix
Eli "Hawk" Moskowitz (Jacob Bertrand) has become a standout new addition to the shared "Karate Kid" and "Cobra Kai" canon, and not for the best reasons. After spending much of his life as a shy punching bag for bullies at his school, Hawk joins Cobra Kai and steadily builds up his confidence to a worrisome extent. He soon becomes an arrogant, rude bully himself who has no qualms about putting his martial arts skills to use. Case in point: the time he beat his former bully and Kyler Park's (Joe Seo) close friend, Brucks (Bo Mitchell), to a bloody pulp.
"You know it's bad when it's the most gruesome scene in the show and you don't even get to see the body," wrote one Reddit user in a thread by AyanFsl dedicated to the most brutal "Cobra Kai" moments, with PacSan300 adding that even the ever-sadistic John Kreese showed visible discomfort in Hawk's behavior. xSagexXalcenx agreed, touting the pure unbridled savagery that Hawk displayed in the scene as the reason why it was so hard to stomach. Numerous other Redditors discussed Hawk's attack on Brucks, too, with some wondering if the latter even survived.
All in all, "Cobra Kai" is far from a bloodbath of a TV show, but then again, it's not afraid to show just how unsettling a fight can turn. The ferocity Hawk displayed against Brucks was terrifying, regardless of the torment he'd put him through previously. As "Cobra Kai" heads into its fifth season, cross your fingers that a yet unseen fight sequence won't somehow top it.