Why Elizabeth Olsen Is Glad She Failed Her Spy Kids Audition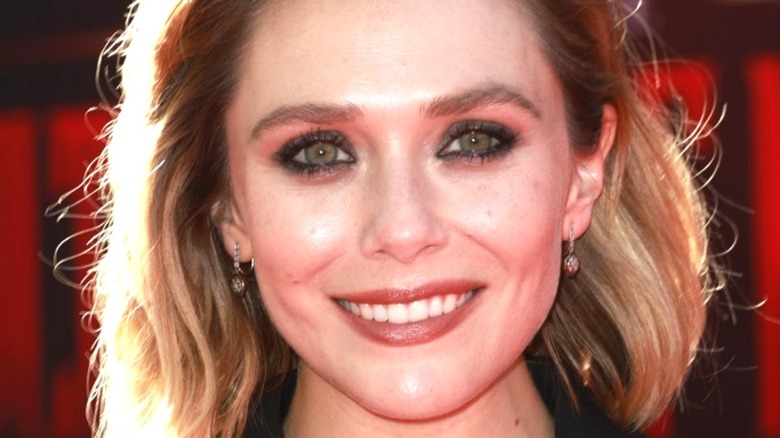 Frazer Harrison/Getty Images
After growing up in the shadow of famous twin sisters Mary-Kate and Ashley, it's Elizabeth Olsen's time to shine. Whether you know her from her numerous appearances as Wanda Maximoff in the Marvel Cinematic Universe or any of her other amazing performances, Olsen lights up the screen with a serious star power that audiences will hopefully get to enjoy for years to come. Olsen skillfully portrays Wanda's range of emotions over the course of several films and the Disney+ series "WandaVision," evoking the character's troubled history, complex inner turmoil, and incredible abilities.
Even though her role in the MCU launched Olsen to stardom, her acting career almost began in an entirely different manner. In a recent interview with Vanity Fair, Olsen was asked about her failed audition for 2001's "Spy Kids," starring Alexa PenaVega and Daryl Sabara, the first installment in an adventurous film series about two siblings who are drawn into a world of espionage after their parents are kidnapped. Even though the "Spy Kids" series continued for several successful films, Olsen claims she's glad she didn't get the part — here's why.
Olsen didn't want to be a child actor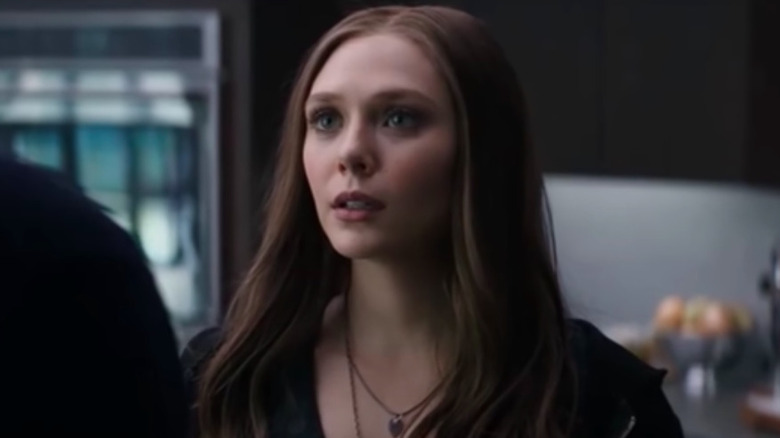 Marvel Studios/Disney
Unlike her sisters, who've practically been celebrities since before they could talk, the idea of being a young actor in Hollywood didn't appeal to the younger Olsen. While taking a lie detector test, Elisabeth Olsen was asked if she stands by an old quote of hers that claims she was happy to not get the part in "Spy Kids" because she didn't want to be a child actor. Olsen doesn't bat an eye and says "yes." While she wasn't interested in spending her youth on film sets, she did make a brief cameo in the 1994 Olsen twins' film "How the West Was Fun" (via IMDb) — as the interviewer points out — but Olsen chalks it up to glorified babysitting on her sisters' set. 
Even though Olsen probably would have been great in "Spy Kids," her career might not have progressed as it did and we might never have seen her incredible, grief-addled performances in "WandaVision" and most recently in "Doctor Strange in the Multiverse of Madness. If you're looking to check out some of Olsen's notable other roles, you can see her play a vain influencer in the darkly funny "Ingrid Goes West," a troubled woman who's escaped from a dangerous cult in "Martha Marcy May Marlene", and the wife of Hank Williams (opposite fellow Marvel actor Tom Hiddleston) in the biographical drama "I Saw the Light" (via IMDb).