The True Detective Character You Might Have Forgotten Fred Ward Played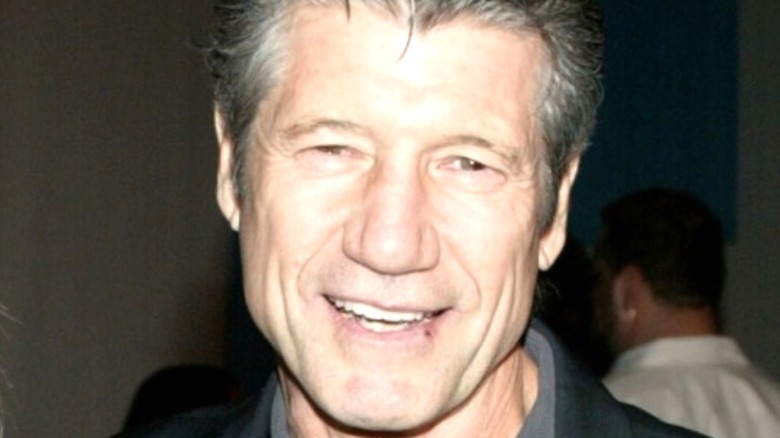 Frederick M. Brown/Getty
Over the course of a career that spanned over four decades, "Tremors" and "Short Cuts" star Fred Ward, who died this past Sunday at the age of 79, left an indelible mark on the entertainment industry. Whether he was playing Reese Witherspoon's endearing and quirky father in "Sweet Home Alabama," or tackling grittier roles in action and martial arts films and military dramas, Ward brought what NPR's Neda Ulaby calls "reservoirs of tenderness to his tough guy roles." As a former lumberjack, boxer, and veteran of the U.S. Air Force (via ABC 7), Ward was able to imbue many of his characters with an air of authenticity that can only come from a life lived outside the bubble of Hollywood — an ability that proved invaluable in his two-episode guest appearance on HBO's "True Detective." 
Nic Pizzolatto's Emmy award-winning series debuted months before HBO kicked off its fourth season of "Game of Thrones," and helped the premium television network officially solidify its ground floor claim on the Platinum Age of Television (a term popularized by critic David Bianculli, per Fast Company). Though his arc on the three-season phenom was relatively brief, Ward's performance in "True Detective" lent ever more street cred to the series, and helped flesh out the backstory of one of its most compelling characters. 
Fred Ward played Ray Velcoro's father in True Detective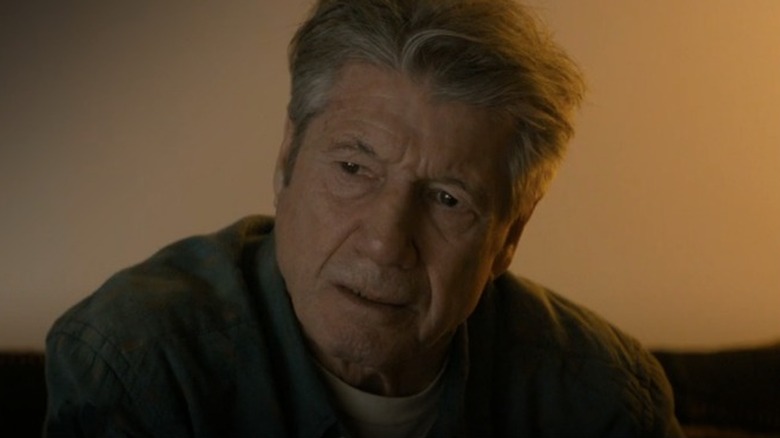 HBO
In what would be his last official television appearance (via IMDb), Ward starred as Eddie Velcoro in Season 2 of "True Detective." That year, the series added another Hollywood heavyweight to its already formidable cast when it introduced audiences to corrupt and conflicted detective Ray Velcoro, portrayed by Colin Farrell.  
Ward appeared as Velcoro's father, a retired LAPD sergeant struggling with both alcoholism and insomnia, in "Maybe Tomorrow" and "Omega Station" (episodes 3 and 8, respectively). In the former, Ward's character appears to his son in a kind of injury-induced dream state after Ray is killed (or so we're meant to believe) by a masked shooter in the previous episode. 
In "Maybe Tomorrow," it's revealed that the bullet was actually a rubber buckshot, and despite Ray's hallucinated cross-over to the other side, he's actually alive and well. So, too, is his father Eddie, and when Ray is actually hunted down, murdered, and framed as a dirty cop in Episode 8, Ward's dialogue-less reaction to learning of his son's fate on the evening news is amongst the season's most gut-wrenching moments. He'll never know the true circumstances surrounding his son's motivations, sacrifice, and ultimate death. It may have been a smaller role for the Golden Globe-winning actor, but it remains a sterling example of Ward's ability to get inside the head of both his character and the viewer.