Mark Hamill Begs Star Wars Fans To Avoid Vintage Comic Containing Last Jedi Spoilers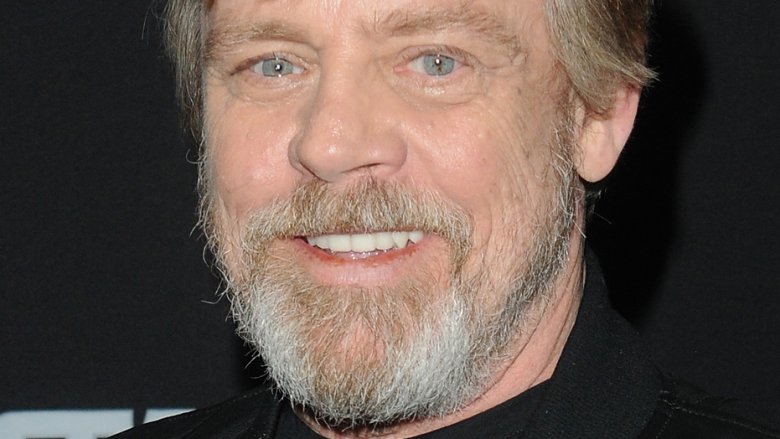 Getty Images
This is a Skywalker-issued S.O.S.
Star Wars legend Mark Hamill has frantically urged franchise fans to avoid reading a particular vintage comic that reportedly has Last Jedi spoilers tucked inside.
The comic in question is issue #49 of the original Marvel Star Wars comic that started its print run in 1997 and included an issue with the same title as the upcoming Star Wars installment. Hamill retweeted a photo of the comic cover, which features a rainbow palette of ultra-bright colors designed by artist Walt Simonson and an illustration of Luke Skywalker himself on the bottom right-hand corner. But as appealing as it looks visually, Hamill strongly advises staying away from it at all costs. 
"I'm begging you! For your own good—DO NOT READ this spoiler-laden comic book before Friday, December 15th, 2017. You'll thank me later," Hamill wrote on Twitter, including the time-appropriate hashtag #Wait4VIII. 
Star Wars 49: The Last Jedi was first made available for sale on April 21, 1981, with its cover edition getting a release a few months later, in July 1981. While it's simple to research what goes on in the old-school comic, we'll heed Hamill's warning and avoid divulging any details. 
Given that there has been only one trailer for The Last Jedi, unveiled at this year's Star Wars Celebration event in Orlando, it's largely unclear what the film will actually entail, and it's difficult to know if the plot of Star Wars 49: The Last Jedi in any way lines up with the Rian Johnson-directed pic. The most solid information we've received about the movie, beyond the trailer, is a short synopsis released during D23 Expo, but even that's awfully vague. "In Lucasfilm's Star Wars: The Last Jedi, the Skywalker saga continues as the heroes of The Force Awakens join the galactic legends in an epic adventure that unlocks age-old mysteries of the Force and shocking revelations of the past," it reads.
Overall, Hamill seems to be encouraging others to employ the "better safe rather than sorry" approach when it comes to the impending film, a move that could end up saving a fair few over-eager fans from reading movie-ruining information. They simply have to take his word for it.
The Last Jedi stars Hamill as Luke Skywalker, the late Carrie Fisher as General Leia Organa, John Boyega as Finn, Adam Driver as Kylo Ren, Oscar Isaac as Poe Dameron, and Daisy Ridley as Rey, among many others. It's set for release on December 15. For now, take a look at the biggest mysteries still surrounding the movie.