Here's What Star Wars: The Last Jedi Will Be About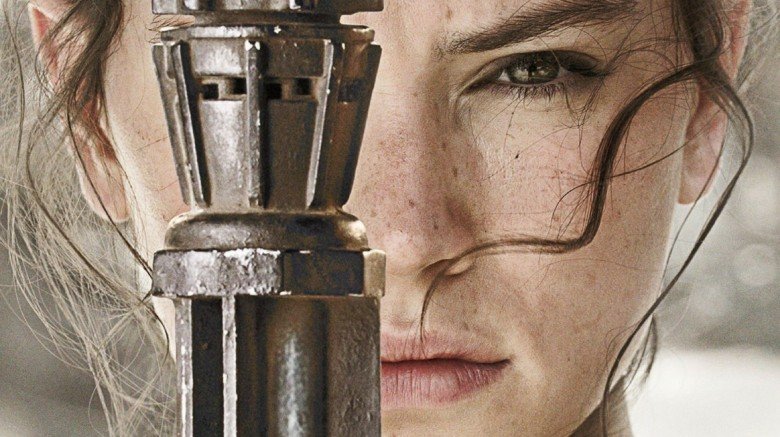 Disney has been quite generous with the Star Wars-related news announced this weekend at D23 Expo in Anaheim. The studio has already rolled out new Last Jedi character posters and an exclusive featurette that takes fans behind the scenes of the upcoming movie. Now, Disney has revealed something perhaps even more exciting: the first synopsis for The Last Jedi, which gives fans a glimpse into what the film will be about. 
Per Making Star Wars, executives at D23 issued a press release that included a summary of the forthcoming Star Wars flick. "In Lucasfilm's Star Wars: The Last Jedi, the Skywalker saga continues as the heroes of The Force Awakens join the galactic legends in an epic adventure that unlocks age-old mysteries of the Force and shocking revelations of the past. Star Wars: The Last Jedi opens in U.S. theaters on December 15, 2017," the statement reads. 
Breaking down the synopsis, it appears evident that The Last Jedi will center around Luke Skywalker's (Mark Hamill) legacy, or might even focus on his passing of the torch to fellow Force-sensitive fighter Rey (Daisy Ridley). Additionally, the so-called "galactic legends" could be in reference to any number of Star Wars characters, from fan-favorites like Chewbacca to icons that haven't yet been introduced on the silver screen.
What likely has fans most intrigued, however, is the summary's mention of "age-old mysteries of the Force" and "shocking revelations of the past." Could this mean that we'll finally learn the secret of Rey's lineage? Will fans at long last know why Luke believes it's time for the Jedi to end? Are fans going to be blown away by the truth that's brought to light? By the description alone, all of this seems plausible, but we can't know for sure at this point in time. 
In any case, the synopsis does seem to promise that The Last Jedi will have an epic storyline and an intense plot. This, of course, makes the wait until December 15, when The Last Jedi is released in theaters, even harder to endure. 
To dull the waiting game pain, find out why The Last Jedi will be even better than you expect it to be.