The Grey's Anatomy Episode You Likely Forgot Fred Ward Was In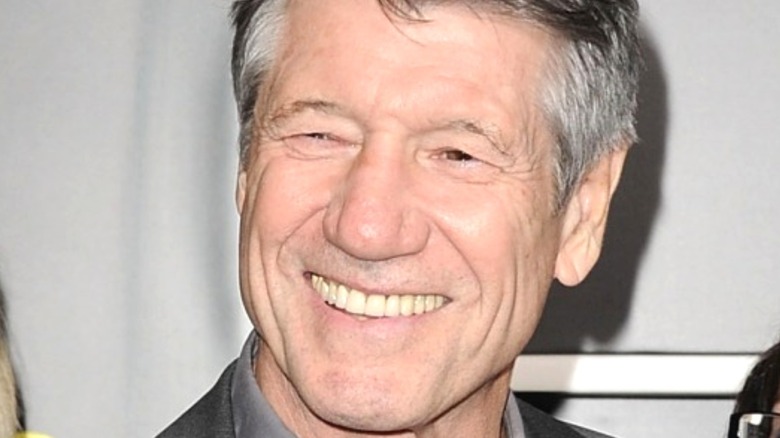 Jason Merritt/term/Getty
Known for his grounded performances in films like "Tremors," "The Right Stuff" and "Short Cuts," multi-talented character actor Fred Ward has passed away at the age of 79. He is survived by his wife, Marie-France, and his son, Django. The cause of his death has not been revealed (via New York Post). Recognizable for his diverse skillset and gruff demeanor, Ward's filmography spans decades. Fans of "True Detective" might recognize him from Season 2 of the anthology crime drama, where he plays former LAPD Police Sergeant Eddie Velcoro (via IMDb).
If you're looking to reminisce about Ward's incredible career, then you've come to the right place. He has such a storied career that you might have forgotten that he was one of the many celebrities who guest-starred on "Grey's Anatomy." In fact, Ward played a character whose presence ushers in a significant change for one of the main characters of the medical drama.
Ward plays Denny Duquette's father in Season 3
Longtime "Grey's Anatomy" fans will recall the dramatic death of Denny Duquette (played by "The Walking Dead" star Jeffrey Dean Morgan) in the second season finale. Denny's passing was one of the most frustrating death's on "Grey's Anatomy," especially after viewers spent all season rooting for him to survive. Denny's death sends fiancé Izzie (Katherine Heigl) into a tailspin, which comes to a head in Season 3, Episode 4, titled "What I Am" (via IMDb).
Fred Ward appears in the episode as Denny's estranged father, Denny Duquette, Sr. Izzie and her would-be father-in-law don't get off on the right foot. The older Denny wants to know how his son ended up engaged to his doctor on the same day he got a new heart. His spiral of questions discombobulates Izzie, who asks him why he never visited Denny in the hospital. Ward's character explains that Denny Jr. shut his parents out of his life to spare them having to watch their son slowly die from heart failure. 
He reveals that before his death Denny wrote Izzie a check for $8.7 million, money that she ultimately uses to fund the Denny Duquette Memorial Clinic, which continues to be used in plotlines on "Grey's Anatomy" to this day. The pair have an emotionally raw conversation that the actors execute with captivating precision. Ward skillfully evokes the emotions of a devastated, conflicted father and his performance is the cornerstone of the episode.