It Actor Owen Teague Cast In Gary Oldman Thriller Mary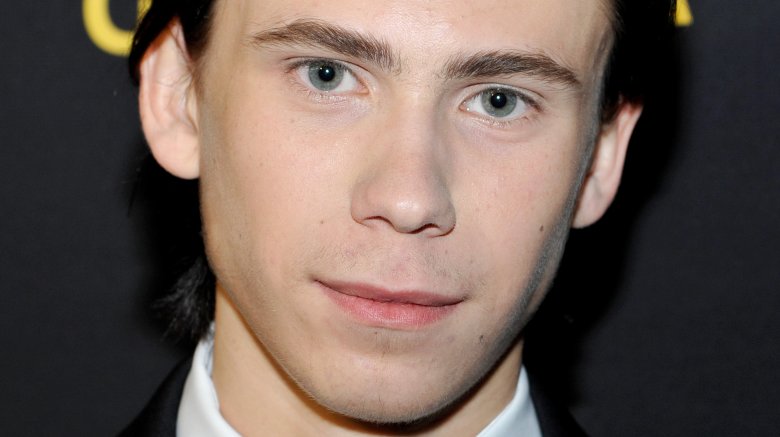 Getty Images
Hot off the heels of a glittering performance in the smash-hit horror adaptation It, actor Owen Teague has landed another spooky role. As The Hollywood Reporter notes, Teague has been cast in Mary, the Gary Oldman-led supernatural thriller from Entertainment and Entertainment One.
Directed by American Horror Story and Salem cinematographer and director Michael Goi, Mary centers around a down-on-their-luck family that purchases an old ship at an auction, in hopes of kick-starting a charter business. Unfortunately, and terrifyingly, their dreams are dashed when they discover the ship's heart-stopping secrets when they take to the isolated open waters.  
Oldman plays the father who captains the cursed boat, and Teague is set to portray the ship's second-in-command, a surfer punk from Florida whom Oldman's character takes under his wing to teach him the ways of the world. 
The Shallows scribe Anthony Jaswinski wrote the film's script, and Tucker Tooley Entertainment and eOne are co-financing and producing. Tucker Tooley, Scott Lambert, Alexandra Milchan, and Scott Lumpkin are attached to produce. Production on Mary is slated to begin in late September in Alabama. 
Teague's breakout role was as the son of Ben Mendelsohn's in the acclaimed Netflix series Bloodline, and was most recently spotted stirring up trouble and starting fires as Patrick Hockstetter in in New Line's adaptation of Stephen King's beloved novel, which has been absolutely crushing it at the box office. It has earned over $255 million worldwide in the week since its official Thursday preview release, and has broken numerous records already. Beyond those roles, Teague just wrapped one in MGM's Every Day and will next appear in a key role in the season four premiere of Netflix's Black Mirror. 
As we wait to learn more about Mary, take a look at some underappreciated thrillers you need to watch on Netflix.