Gary Oldman To Star In Supernatural Thriller Mary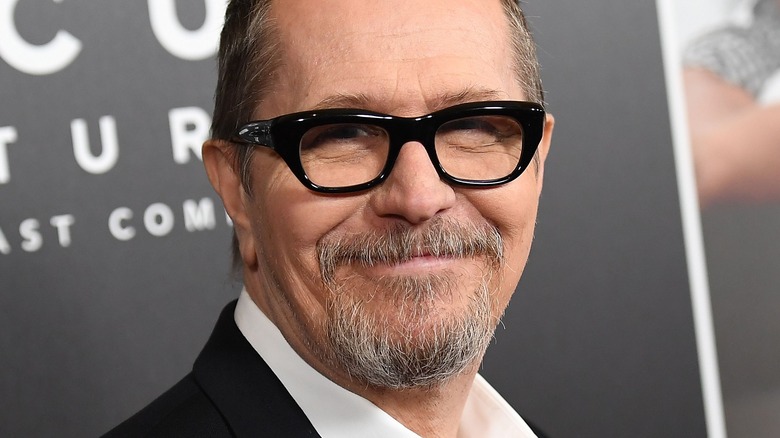 Getty Images
What might sound like your average ghost story instantly becomes intriguing when Gary Oldman joins the cast.
According to The Hollywood Reporter, Oldman has signed on for Mary, a supernatural thriller from Michael Goi, best known as a director and cinematographer for American Horror Story and Salem.
Mary follows a struggling family that buys an old ship at an auction in hopes of starting a charter business. But when they're in isolated open waters, they soon learn that they got more than they bargained for when the ship reveals its horrifying secrets. Anthony Jaswinski, who wrote the similarly aquatic The Shallows, penned the script.
Oldman is generating a lot of Oscars buzz for his performance as Winston Churchill in Darkest Hour. He received his first nomination for the 2011 adaptation of Tinker Tailor Soldier Spy, and he also leant his considerable talent to Christopher Nolan's Dark Knight trilogy, the Harry Potter series, and Dawn of the Planet of the Apes.
Mary is scheduled to begin filming in Alabama later this month. Until we hear more, find out which role led to one of Oldman's most dramatic onscreen transformations.