The Hilarious Supernatural Fan Theory That Would Be Terrible News For Eric Kripke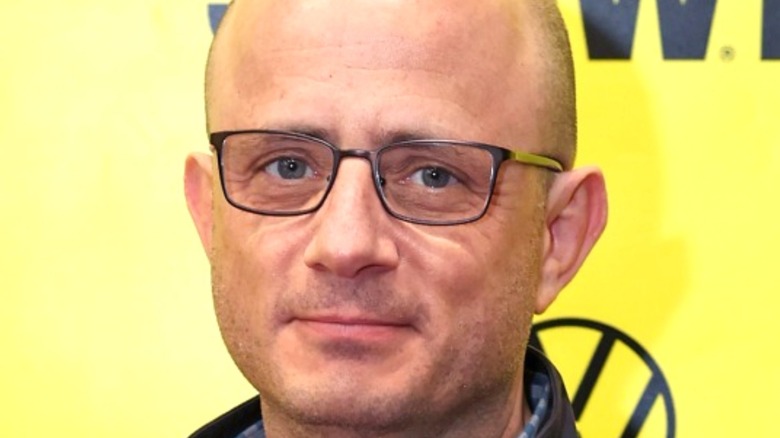 Travis P Ball/Getty Images
The CW series "Supernatural" was one of the longest-running TV shows in the current age. When the show took its final bow in 2020, it had run for a total of 15 seasons, equaling 327 episodes. The show, which was created by Eric Kripke, follows the exploits of two brothers, Dean Winchester (Jensen Ackles) and his younger brother Sam (Jared Padalecki) as they go up against all kinds of supernatural entities. The show's creatures ranged from vampires and wendigos in the early seasons to angels, demons, and leviathans as the show continued.
However, the show's long run was not always guaranteed, especially in its early years, as it began on The WB a year before the channel merged with UPN, which led to concerns that the series would end up canceled, a concern shared by most of the series on both channels (via EW). The show's 6th season renewal was also followed by the departure of Kripke, who had publicly said that the story he had in mind was a five-season arc (via IGN). Kripke ultimately went on to adapt the superhero satire comic book "The Boys" on Amazon Prime, where he will reunite with Ackles in the show's 3rd season. Now, fans have come up with a possible theory about what led to the show's renewal right before Kripke left as showrunner.
Fans think Kripke may have made a crossroads deal
Over on the Reddit forum r/supernatural, some fans noticed that the end of "Supernatural" came 10 years after the end of the 5th season, which led them to connect the show's extended run to a piece of in-universe mythology.
On the series, for someone to get what they want, one option is to make a deal with a crossroads demon. A collection of specific items, buried at a natural crossroads, summons a demon, with whom the summoner can make a deal for anything their heart desires. In return, they sign their soul over to the demon, who promises to come back 10 years later to collect the debt.
Fans thus wondered who had made a crossroads deal to extend the show's life. User u/jgbur199 posted a screenshot of a Tumblr conversation that demanded "Like alright, 'fess up. Who made a crossroads deal?" to which the response was, "My bet's on Kripke," in reference to the show's creator and initial showrunner, Eric Kripke.
User u/ProudToBeWeird seconded the sentiment, writing, "I had the same thought! The coincidence is almost SUPERNATURAL." In response, user u/Happiestsunday pointed out that the deal would be bittersweet for whoever made it, as "They would have made the deal before the show was renewed for it's 6th season (February 16th 2010), so their soul will be collected before February 16th 2020." This would've meant that whoever made the deal wouldn't have been able to see the series finale, which aired on November 19, 2020.