Mortal Kombat 2 Writer Promises This Fan-Favorite Character Will Appear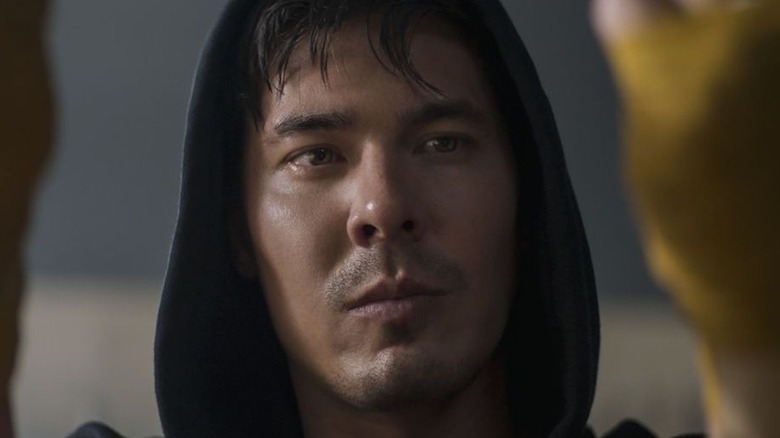 Warner Bros.
When Warner Bros.' "Mortal Kombat" arrived back in April 2021, it provided some much needed fun at a time when theaters were still struggling with the lack of releases due to the pandemic. Thankfully the film made $83 million at the box office (via Box Office Mojo) — but the film also got a day-and-date release on HBO Max, and as per THR, it became the studio's most popular movie to premiere on the streaming service. After a few months of waiting, it was finally confirmed that Warner Bros. was in fact working on "Mortal Kombat 2" with the main cast returning to finally compete against Shang Tsung (Chin Han) and his fighters in the iconic tournament.
The first film is loaded with video game Easter eggs, though it largely follows a brand new character in Cole Young (Lewis Tan), who acts as the audience's viewpoint as he dives headfirst into a world of sorcery and monsters. Speaking of monsters, the biggest threat in the film is Sub Zero (Joe Taslim). Along the way, Cole meets classic characters like Jax (Mehcad Brooks), Sonya Blade (Jessica McNamee), and Raiden (Tadanobu Asano), all of whom have already crossed paths with Tsung and his fighters in previous tournaments. Longtime fans of the series will note that this list includes one glaring omission.
The film ends with a tantalizing tease that this fan-favorite hero will show up in the future, and now we officially have confirmation of that fact.
Jonny Cage is coming to Mortal Kombat 2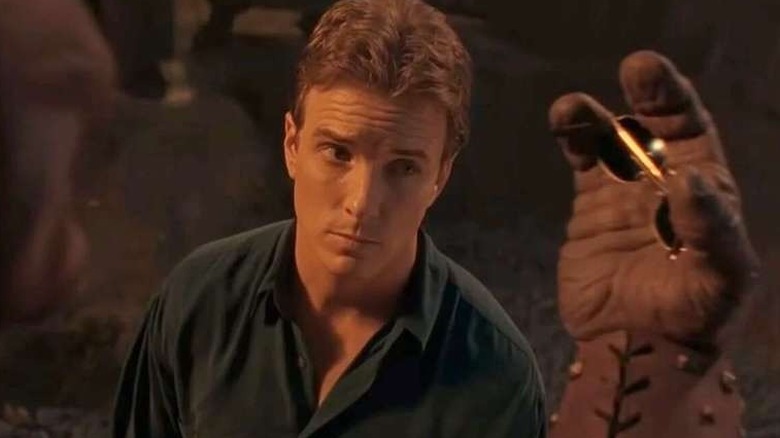 New Line Cinema
Johnny Cage is one of the most beloved characters from the original "Mortal Kombat" games, and he's going to join Cole and the gang for the sequel. 
It's a bit surprising that Cage didn't show up in the first film. "Mortal Kombat 2" writer Jeremy Slater recognizes that fact. He recently spoke to ComicBook.com about what to expect from the sequel, and noted that it would be weird if Cage didn't show up. "Johnny Cage is one of my favorite characters, and I think there's definitely a promise with the way the first movie ends of seeing Cole being like, 'Okay, my next stop is to go recruit Johnny.' So I think if he wasn't included in the sequel at all, it would feel very strange."
The "Moon Knight" head writer added that he hasn't figured out how Cage will show up in the sequel, but he's aiming to deliver the best version of the character. "It's still a little bit up in the air how much he will be included, it's one of the things we're currently working on. But yeah, I love Johnny and I would love to really do the definitive version, if possible, and really take everything that's fun about that character and bring that to live action."
Fans will remember "Teen Wolf" star Linden Ashby plays Johnny in the 1995 "Mortal Kombat" movie, so it'll be interesting to see how the new film uses him compared to the original.