The Underrated Christian Bale Musical You Should Be Watching On Disney+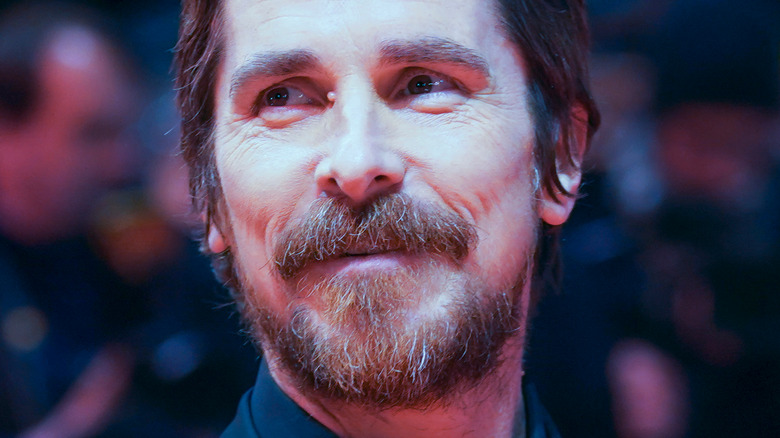 Denis Makarenko/Shutterstock
Christian Bale has distinguished himself in many ways over the course of his career as an actor. He made a real cultural impression during his three big screen adventures as Batman. He underwent dramatic weight transformations for roles, losing what some deemed an unhealthy amount for "The Machinist" and "The Fighter." He also went the opposite direction, packing on the pounds to portray Former Vice President Dick Cheney in "Vice." He's given us the definitive sociopathic yuppie striver in Patrick Bateman of "American Psycho," and he's probably demonstrated more accents in feature films than almost any other actor.
But what he isn't known for, is his singing. It's hard to imagine most Bale characters humming in the shower, let alone belting out a full-blown musical number. And yet, such a thing has happened, albeit very early in the movie star's career. The film has managed to accumulate a significant cult following over the years, but remains a mostly underrated piece of movie musical entertainment. And all you need to check it out right now is a subscription to Disney+.
Don't let the haters ruin Newsies for you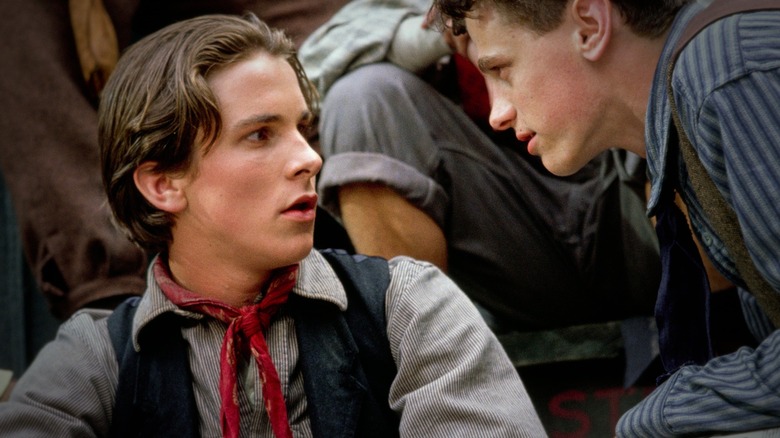 The film is "Newsies," which came out in 1992, when Christian Bale was just 18. An attempt by Disney to recapture the bygone pleasures (not to mention the commercial success) of a previous era of movie musicals, the tale of a turn-of-the-century newsboy labor movement was critically panned and a box office disappointment. Box Office Mojo shows a worldwide gross of less than $3 million against a production budget of $15 million, while Rotten Tomatoes' critical consensus of the film's reviews sits at 39% on the Tomatometer.
But the 88% audience score on RT tells a different tale; "Newsies" has a devoted cult audience. And actually, not all critics hated it. In fact, John Hartl of The Seattle Times declared that when it came to stars tailor-made to revive Disney's live-action musicals, "Bale is the right actor in the right place at the right time." He also gave kudos to the film's director, noting, "Kenny Ortega has come up with several rousing, high-kicking numbers involving the newsboys' rallies." Even Disney remained unbothered by critical naysayers, choosing to later adapt the film into a Broadway musical — that just so happened to win three Tony Awards in 2012. 
With songs by Disney musical legend Alan Menken ("The Little Mermaid," "Beauty and the Beast") and a supporting cast that includes Bill Pullman, Robert Duvall, and the legendary Ann-Margaret, there are plenty of reasons to check out the original "Newsies" aside from Bale's early performance.