The Superbad Sequel Idea That Will Never Happen Sounds So Fun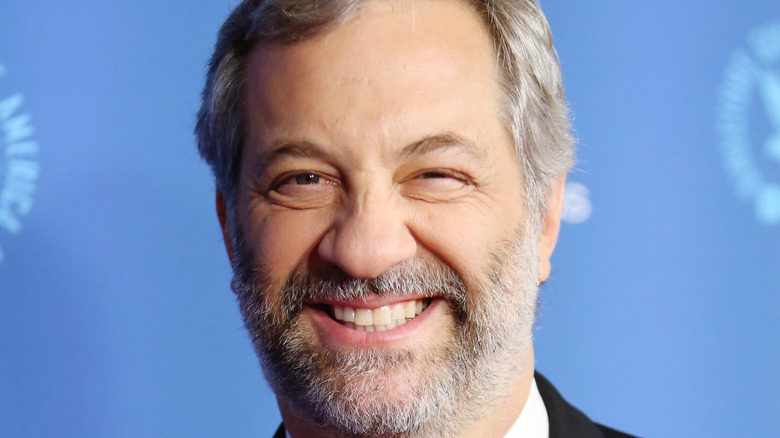 Jesse Grant/Getty Images
If you were born between 1985 and 1992, you probably relate well with the primary characters in Judd Apatow's "Superbad." When the coming-of-age story hit theaters in 2007, it launched a slew of relative unknowns to Hollywood superstardom. Starring Jonah Hill, Michael Cera, Emma Stone, and Christopher Mintz-Plasse, the film was also well received by audiences and critics alike, scoring an 87% on Rotten Tomatoes.
Written as a semi-autobiographical work by Seth Rogen and Evan Goldberg (via The Cinemaholic), the film follows Seth (Hill) and Evan (Cera), two high-school students who embark on one last attempt to have sex at a house party before graduating as virgins, something they feel would be an enormous tragedy. The dynamic duo's night begins when they hatch a plan to provide a massive amount of alcohol for the party.
Legendary film critic Roger Ebert titled his review "McLovin' It," based on Mintz-Plasse's character's alter-ego, McLovin. In his review, Ebert wrote, "The movie is astonishingly foul-mouthed, but in a fluent, confident way where the point isn't the dirty words, but the flow and rhythm, and the deep, sad yearning they represent" (via RogerEbert.com). Of course, with a plethora of reviews just like that, it is somewhat surprising that the film has yet to receive the sequel treatment. 
Interestingly, producer Judd Apatow recently revealed what we could have expected from a sequel, and it sounds like a total blast.
A collegiate sequel was proposed
In a recent episode of Michael Rosenbaum's "Inside of You," producer Judd Apatow spoke about his career and movies he believes deserve a sequel. He mentioned that many fans want him to do "This is 50," a sequel to "This is 40," which itself was a soft sequel to "Knocked Up" (The Hollywood Reporter). He also addressed the possibility of a "Superbad" follow-up, and the plot he had in mind.
"I know that Jonah [Hill] said, 'Oh, it'll be funny to do it when we're 70 or 80,' but I really wanted them to do a 'Superbad' in college where Jonah flunks out of college and just shows up and visits Michael Cera at college," Apatow said, before explaining why a sequel has yet to appear. "But everyone was like, 'Nah, we don't want to screw up 'Superbad' by accidentally making a crappy second one."
Interestingly, more than a few "Superbad" stars have voiced similar concerns about a potentially less-than-stellar sequel. In fact, Cera addressed the topic as recently as March 2022. "I think that everybody is pretty staunchly against this, just because we feel good about the movie," Cera said (via Esquire). "It could only tarnish something that is a good memory."
Similarly, Seth Rogen has echoed these feelings about a potential "Superbad 2" many times over the years. During a 2020 interview with LADbible, Rogen said, "I think of all the movies we've ever made, "Superbad" is the one I'd 100 percent probably never touch."