The Best Chicago Fire Season 2 Episode According To IMDb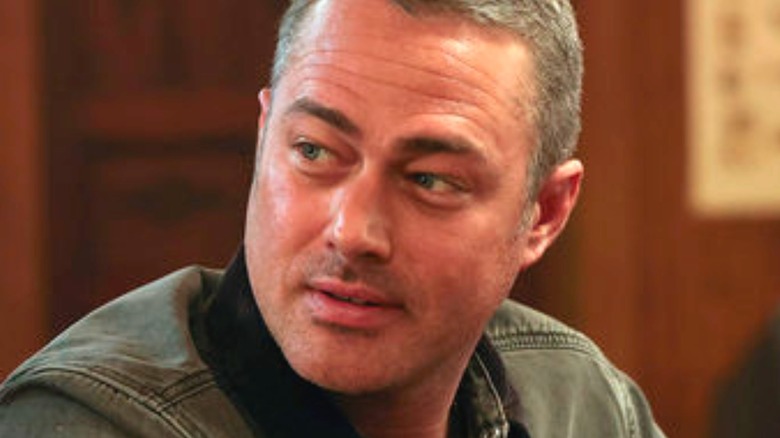 Adrian S. Burrows Sr./NBC
"Chicago Fire" Season 2 has no shortage of exciting moments. In addition to confronting the escapades of a seemingly uncatchable serial arsonist, Firehouse 51 is forced to face a series of looming threats. Season 2 also sees Lieutenant Kelly Severide (Taylor Kinney) reunite with his long-lost half-sister, Katie Nolan (Brittany Curran). In other parts of the season, Paramedic in Charge Gabriela Dawson (Monica Raymund) also struggles to retake and pass the fireman's exam. Evidently, however, not every episode of the season garnered equal levels of praise.
On IMDb, fan ratings have identified two episodes that stand out as the best in Season 2. Though fans seem to hold both episodes in high regard, neither one managed to outrank the other. Unsurprisingly, both episodes feature exhilarating rescues and high stakes, two ingredients always necessary in the recipe for any great episode of "Chicago Fire." That being said, these ingredients alone may not be the only reason that so many fans regard these two episodes so highly.
Both episodes are major events in Chicago Fire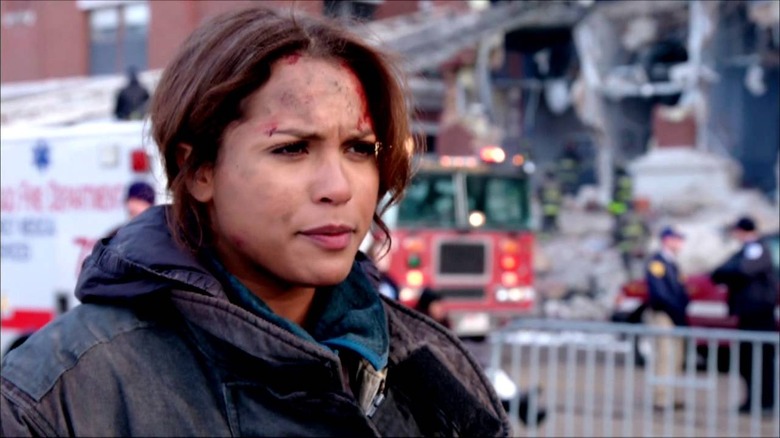 NBC
Upon closer examination, it's not difficult to see why the episodes in question — Episode 20 ("A Dark Day") and Episode 22 ("Real Never Awaits") — have garnered higher scores than the rest of Season 2. Both episodes received a flat nine out of 10 on IMDb's rating system and serve as critical moments for the second season of "Chicago Fire." 
For instance, "A Dark Day" is important because it is the first part of the 2014 "One Chicago" crossover event. It focuses on the aftermath of a bombing orchestrated in a city hospital on the same day as a charity event organized by the Chicago P.D. and Fire Department. Things start well, but once the bomb goes off, Firehouse 51 is forced to run damage control mere moments after the unspeakable occurs right on their doorstep. 
The tension of the situation only escalates when Dawson ends up trapped under a pile of rubble. The fact that "A Darkest Day" leads directly into the "Chicago P.D." episode "8:30 PM," which follows the intense investigation uncovering the bomber, also provides it with a broader audience appeal and a greater deal of significance within the "One Chicago" franchise.
Real Never Waits is equally important for different reasons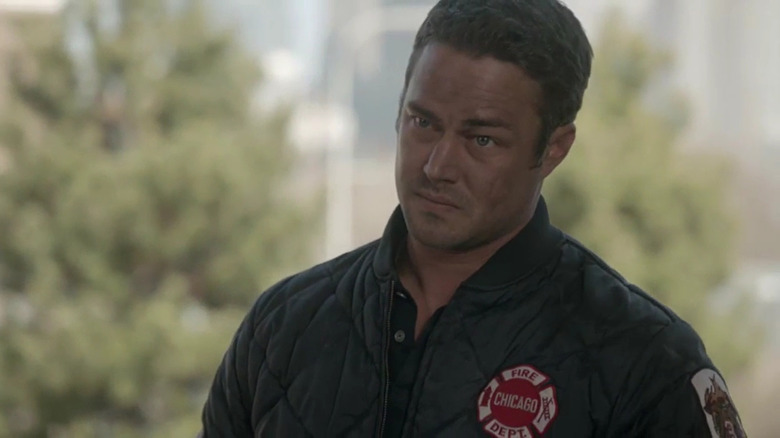 NBC
Similar to "A Dark Day," the other highest-rated episode, "Real Never Waits," is one of the most important episodes in the show's second season. Of course, this can mostly be credited to the fact that it is the season finale. After a season of many trials for each character, "Real Never Waits" does its best to finish strong. For instance, after many episodes of preparation, we finally see Dawson pass the fireman's exam.
However, this is far from the only event of the episode. Elsewhere, things take a solemn turn when Severide suffers guilt after he accidentally overlooks a victim during a rescue. Later, Battalion Chief Wallace Boden (Eamonn Walker) and his fiancée, Donna (Melissa Ponzio), are married. However, in classic television fashion, the happy occasion doesn't last for long because it is quickly interrupted by an explosion that finishes the season with a literal bang.
Considering the overall importance these episodes have compared to the rest of Season 2, it's no wonder that "Chicago Fire" fans gave them both such high ratings. Some of the most dramatic events in the franchise's history happen here, and in the case of "A Darkest Day," "One Chicago" fans get to see two of their favorite worlds collide.