Why Denise From Law & Order: Organized Crime Looks So Familiar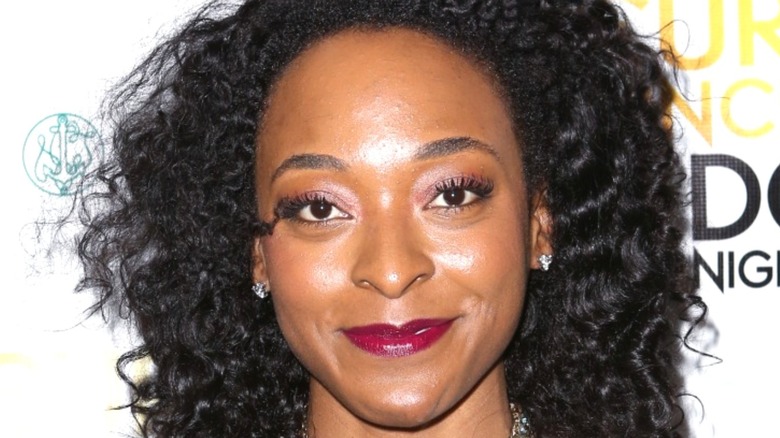 Walter Mcbride/Getty
The debut of "Law & Order: Organized Crime" in 2021 marked the beginning of yet another successful spin-off project under the esteemed "Law & Order" banner. Perhaps the most exciting thing about the project for veteran fans of the franchise is that it brings back Christopher Meloni's beloved character of Detective Elliot Stabler in a starring role, over a decade since the character departed from the main cast of "Law & Order: Special Victims Unit."
As great as it is to see Stabler again, "Organized Crime" has also done a great job of introducing a bunch of brand-new actors and characters to the "Law & Order" universe. One such recurring character is Denise Bullock, a public defender and the wife of lead character Ayanna Bell (Danielle Moné Truitt). Denise's several appearances over the course of the show's first two seasons may have had some viewers wondering why she looks so familiar. In truth, the actor behind the character, Keren Dukes, has appeared in quite a few notable properties over the years.
Dukes had a few small appearances in some big shows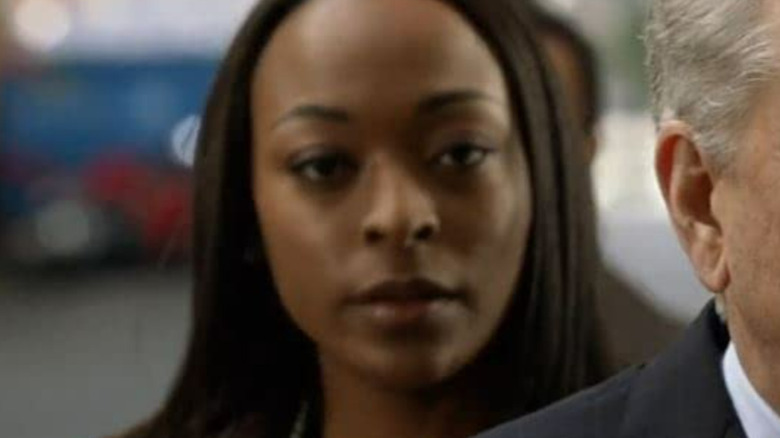 CBS
Back when Keren Dukes was first dipping her toes into the world of television, the actor appeared in very minor roles across a slew of big-name shows. She appeared as a student in an episode of the acclaimed legal drama "The Good Wife," played an unnamed aide in an episode of the popular sci-fi series "Person of Interest," made an uncredited cameo on the Sherlock Holmes-inspired show "Elementary," and obtained a credit as an unnamed mother on an episode of the medical comedy-drama "Nurse Jackie."
Admittedly, none of these early roles was anything very substantial or developed, but they were obviously a proving ground for Dukes to showcase her chops as an actor, and she did just that. It wouldn't be too long after this slew of cameos in the early 2010s that Dukes started to get much meatier parts on some properties of a similarly high caliber.
She got wrongfully convicted on Blue Bloods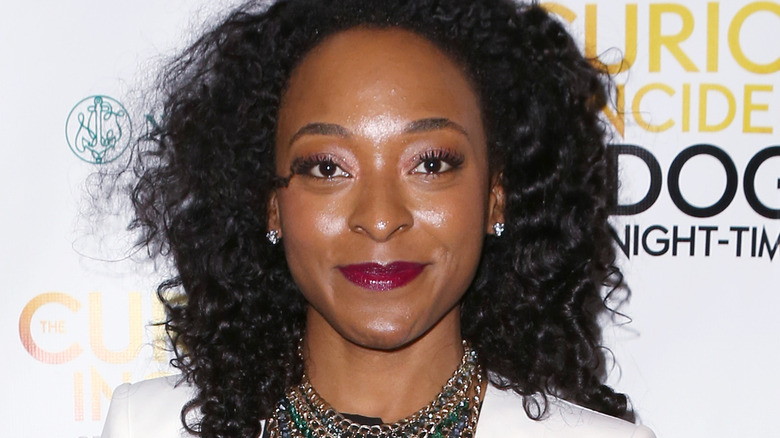 Walter Mcbride/Getty Images
Keren Dukes actually once appeared on another wildly popular police procedural series: "Blue Bloods," the CBS show that follows the Reagan family of New York Police Department officials in their personal and professional lives. Dukes was a guest star for Season 7, Episode 18, titled "A Deep Blue Goodbye."
In the episode, Dukes played the role of Cerise Paxton, a woman who was once wrongfully convicted for murder by former NYPD officer Ellen Turner (Celia Keenan Bolger) and her partner, Detective Russ Vandenberg (Scott William Winters). Following the officer's mysterious death, Detective Danny Reagan (Donnie Wahlberg) visits Paxton in prison to question her, and she helps point him toward his next lead in the case, Desmond Hill and Rita Brown. It seems that Dukes has a propensity for playing characters who help carry out justice even on the other side of the prison bars.
The actor got rough in Brawl in Cell Block 99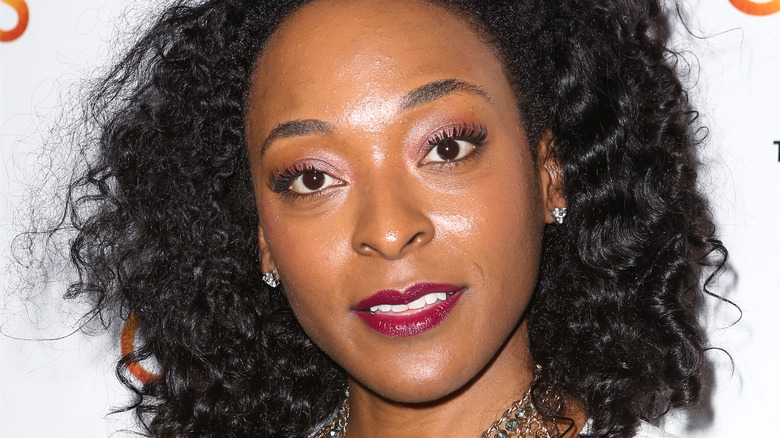 Walter Mcbride/Getty Images
Speaking of prison bars, Keren Dukes' next role of note is none other than the gritty 2017 crime-drama movie "Brawl in Cell Block 99," which also happens to be the only film credit she has to date. The film follows an incarcerated drug trafficker named Bradley Thomas (played by Vince Vaughn, no less) who embarks on a mission from within the prison system to kill the gang members threatening the lives of his wife and unborn child on the outside.
Dukes plays a character named Cinnamon and is just one of the many intimidating figures that Thomas crosses paths with during his bloody campaign throughout the movie. The part of Cinnamon is a pretty far cry from most of the actor's other roles, but that just makes it all the more entertaining to see her in this ultra-violent film setting, especially when comparing it to her part on "Organized Crime."
She met a tragic fate on Ray Donovan
Before she began making repeated appearances on "Organized Crime," Keren Dukes' first recurring role came as part of the popular crime drama series "Ray Donovan," which follows the titular character (Liev Schreiber), a man who is willing to get his hands dirty and cross certain legal boundaries in order to protect his high-profile clients.
Dukes appeared throughout the show's seventh and final season as a woman named Jasmine who served as a love interest to Ray's younger brother Daryll (Pooch Hall). Jasmine is tenacious and more than willing to operate on the Donovans' level in the hopes of securing a better future for her and Daryll. Unfortunately, such a happy ending is not to be — an illicit trade gone wrong ends in Jasmine getting shot and killed, leaving Daryll stunned and heartbroken. It's certainly one of the more tragic conclusions for one of Dukes' characters.
She also played a menacing music manager on God Friended me
Just before her role in "Organized Crime," Keren Dukes guest-starred on the second season of the short-lived CBS comedy "God Friended Me," which follows an atheist named Miles who receives a Facebook friend request from an enigmatic account simply named "God." As the account directs him to befriend specific people who are struggling, Miles works with his friends to uncover the individual behind the account and their purpose for taking an interest in him.
In Season 2, Episode 18, titled "Almost Famous," Dukes portrays a nefarious manager named Alex Moss who tries to break up the relationship between a young musician and her mother. Moss even resorts to blackmailing to try to get her way, but fortunately, her plan doesn't work out. For as many crime-adjacent shows as Dukes has been on at this point, this guest credit was undoubtedly one of her most villainous roles.