Supergirl Will Have A Different Suit In Season 3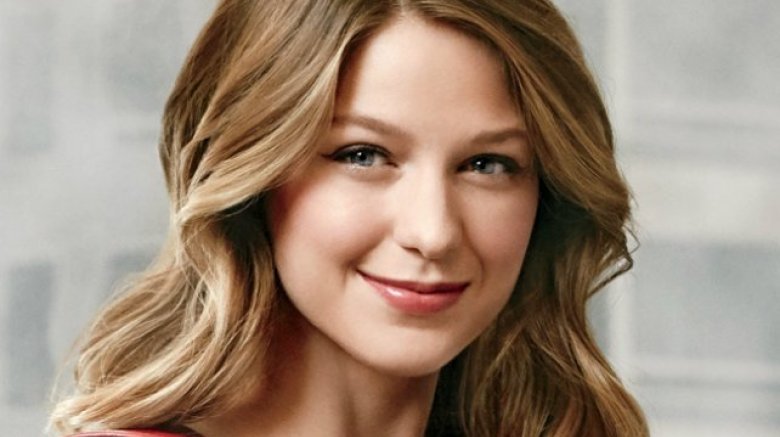 The real question here is whether it will have pockets. 
According to Supergirl star Melissa Benoist, Kara is getting a new look in the upcoming season, which is set to premiere immediately following New York Comic-Con this October. 
The actress revealed that while Kara will continue to rock her current threads throughout the season, she'll step into something sleek and shiny to wear in later episodes. "There is a different suit that I will be wearing at some point this season, but I won't tell you when or to what capacity," said Benoist (via Entertainment Weekly's Spoiler Room). "It's cool, though."
It might not seem all that interesting at first, but the clue could hint at how a certain plot point will unravel. If Kara is temporarily changing suits instead of simply upgrading to a new one altogether, something may have gone awry in her plans or a snap decision might have had to be made. Perhaps a run-in with an enemy somehow damaged her original suit and she needed a quick replacement, or maybe she's disguising herself to gain an advantage against her foes in future battles. That said, she could be leveling up or preparing to show her stuff in an epic fight with big bad Reign (played by Odette Annable). 
In any case, fans will likely wonder what the motivation behind the costume change is, though many signs appear to point toward a connection to villains. 
The upcoming season of Supergirl will also see Winn Schott (Jeremy Jordan) and Lena Luthor (Katie McGrath) going through changes of their own. Where Winn is readying himself to assume a position of power at the Department of Extranormal Operations (DEO), Lena faces even more fearsome situations as her friendship with Kara continues to blossom. 
Jordan previously said of his character's gradual metamorphosis (via CBR): "I think he's gained a lot of confidence since season 1. He didn't really have any idea of what he was really capable of until he was allowed to go work at the DEO, and now he's just living his best life... He loves his job, he loves the people he works with. I think he's continuing to gain confidence. He's taking more of a leadership role this season at the DEO. We'll see where that takes him."
McGrath also explained that there will be a lot of "Lena-Kara adventures early on in this season," which will make for an interesting dynamic overall. "The most interesting thing about Lena is that she is so good, and so moral, and believes in second chances, but she comes from this family of truly evil people," she said (via EW's Spoiler Room). "As people are going to realize over the course of this season, it doesn't take much to make you bad. People don't just turn evil. They do one small bad thing and then that leads to another, and then to another, and so any time you're watching Lena, you're always wondering, 'Is this the moment when she does the one small thing?'"
Supergirl will return on Monday, October 9. Until then, check out Kara's insane history.