The Ozark Spin-Offs That Fans Want To See The Most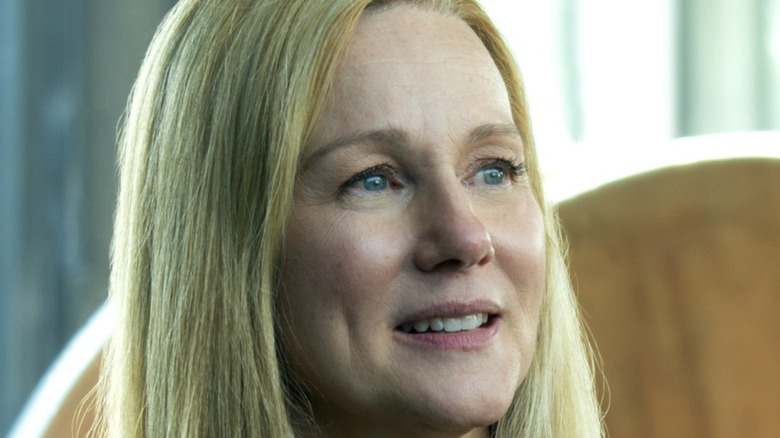 Tina Rowden/Netflix
"Ozark" came to a typically violent end with money-laundering wunderkind Jonah Byrde (Skylar Gaertner) presumably killing private investigator Mel Sattem (Adam Rothenberg) with a shotgun blast just after viewers' screens went dark. Some viewers drew the obvious parallel to the controversial conclusion of "The Sopranos," for better or for worse. Twitter user @Redacted_Rev_D was okay with the tactic one time, but wrote, "The Sopranos did it better, and The Sopranos did it first." @mgbmemory also related the two endings but obviously enjoyed both, tweeting that "Ozark's just pulled a sopranos with that ending. I loved it 10/10 [star]s." 
Even viewers who avoided the comparison were divided on their opinions of the ending of "Ozark." @JustAlyxCentral wrote that they "thought the series finale to Ozark was perfect... sometimes the bad guys DO get away with it. That's real life." @CoolItSilky "liked the Ozark ending ... The Byrde's are covered in blood and dirt, but they're about to be one of the prominent political families in the country. American way." A much less satisfied @Askillzzz called the show's conclusion "the literal worst ending ever imaginable," and @thief_wine wrote that "Ozark dug itself too many holes and couldn't crawl out." But despite — or perhaps because — of their divided opinions about the finale, fans agree that there are plenty of possibilities for "Ozark" spin-offs and have offered many solid suggestions for what those shows could look like. 
Fans seem most enthusiastic about Ozark spin-offs featuring Jonah or the Snells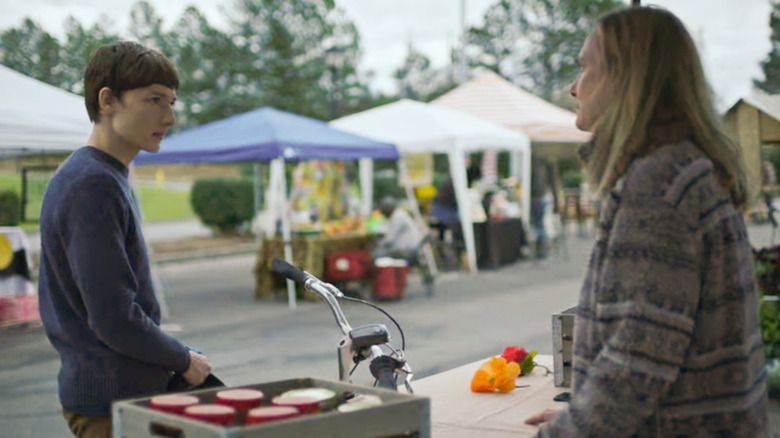 Netflix
@TweetNeeks got the ball rolling by suggesting that "Every character in Ozark deserves a spinoff show. I want 32yo Buddy in Detroit in the Irishman timeline. I want 23yo Jonah paying MIT tuition w/ white collar crime. I want Wendy [Laura Linney] running a presidential [campaign] in s7 House of Cards. I want a 1800s period piece about the snell's ancestors." Commenters to a thread at r/Ozark quoting their tweet were enthusiastically supportive of the suggestions. u/KellyO__ thought that "Wendy in any politically themed series will legit be such a good watch," and u/alaskagames wished that they could see the story of how Jacob and Darlene Snell (Peter Mullan and Lisa Emery) got involved with heroin and how they had done so while flying under law enforcement's radar.
Other commenters added suggestions of their own. u/39thUsernameAttempt inquired about the possibility of "a prohibition era series about the prestigious and mighty Langmore dynasty," and u/zombiereign commented that the "Langmores and Snells have probably been butting heads for a long time." In a separate thread, u/DosBurritos asked for "a spinoff on how Navarro built the cartel and rose to the top." Commenter u/sullender123 wanted a series based on Three Langmore's (Carson Holmes) life post-Ozark, and u/sliver013 said they would be interested in watching one centered on Rachel Garrison (Jordana Spiro).
Perhaps Rachel and Three could unite to avenge Ruth's murder in a show called "Rachel and Three: Out For Blood" or "Eye for an Eye," but regardless of whether we see any of the characters from "Ozark" again, fans will apparently have no shortage of spin-off suggestions.