Why Appa's Voice Actor On Avatar: The Last Airbender Is More Prolific Than You Might Think
No discussion of Nickelodeon's greatest animated offerings is complete without at least a mention of "Avatar: The Last Airbender." Brought to life by creators Michael Dante DiMartino and Bryan Konietzko, the series debuted in February of 2005, and by the time it left the small screen just over three years later, it had become so much more than a fan favorite. Now nearly 15 years beyond its farewell, its popularity endures among tenured fans, and first-time viewers continue to find themselves invested in its stories as well as its now-iconic cast of characters.
Aang (Zach Tyler Eisen) — the Avatar of prophecy who's destined to master all four elements and bring balance to the world — led the show, though he didn't go on his journey alone. As villains like Prince Zuko (Dante Basco) and later Princess Azula (Grey DeLisle) sought to destroy him, allies such as Katara (Mae Whitman), Sokka (Jack DeSena), and Toph Beifong (Michaela Jill Murphy) went above and beyond to help keep him safe. Of course, the true unsung hero of the program was Appa: the lovable sky bison who transported our heroes from place to place.
Appa doesn't have much to say throughout "Avatar: The Last Airbender," but that doesn't mean he didn't have an assigned voice actor. In fact, the person responsible is something of a voice acting legend.
Dee Bradley Baker has popped up in virtually everything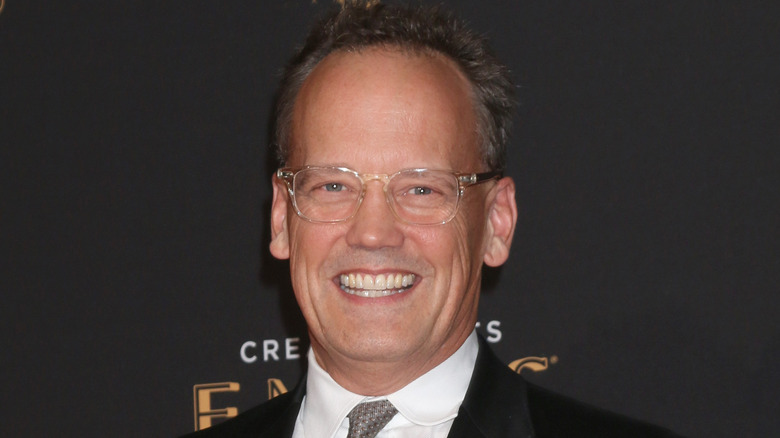 Kathy Hutchins/Shutterstock
The most we hear out of Appa on "Avatar: The Last Airbender" is the occasional grunt or roar, depending on the situation. Instead of looking to real-world animals and manipulating their vocal expressions to create a "voice" for Appa, the minds behind the series looked to one man for the job: Dee Bradley Baker, who also played Momo the winged lemur, among many other background characters. For those unfamiliar, Baker is one of the most prolific voice actors to ever stand in front of a microphone and has lent his talents to a wide array of projects since the mid-1980s, amounting to a résumé like no other.
After taking on a handful of less-notable parts, Dee Bradley Baker broke into the mainstream thanks to 1996's "Space Jam," where he played Daffy Duck, the Tazmanian Devil, and Bull. In the years that followed, his career would really take off with spots on "Dexter's Laboratory," "Teen Titans," "Dora the Explorer," "The Grim Adventures of Billy and Mandy," and countless others. One of his most recognizable roles stems from the "Star Wars" universe, specifically "Star Wars: The Clone Wars" and "Star Wars: The Bad Batch," where he played every clone in the Grand Army of the Republic, including Clone Force 99.
One could spend days rattling off Dee Bradley Baker's voice acting credits, and doing so would reveal a who's who of classic cartoons and characters. Nevertheless, to some, he'll always be the one and only Appa from "Avatar: The Last Airbender."