May Calamawy's Marvel Dream Team For Scarlet Scarab Sounds Amazing And Bizarre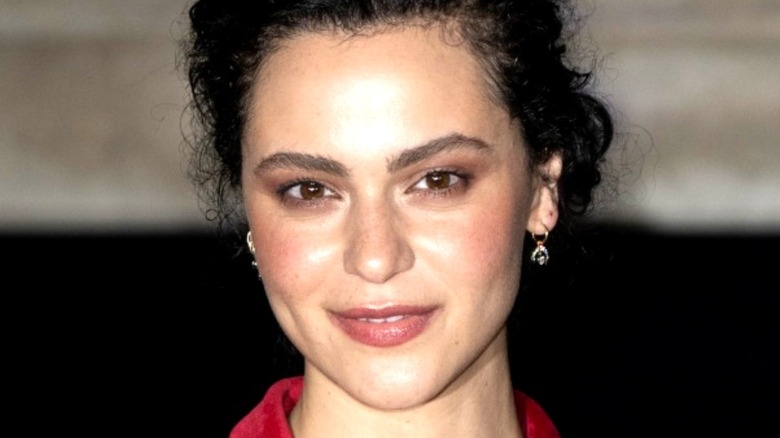 Jeff Spicer/Getty
"Moon Knight" star May Calamawy is someone who isn't afraid to embrace the spotlight as Marvel's first Egyptian superhero, Scarlet Scarab. And while the first question with any new Marvel superhero is whether an "Avengers" crossover is nigh, when it comes to what's next for Layla El-Faouly, the former "Ramy" actor has suggested one the most delightfully bizarre dream teams of Marvel characters for her character to join up with.
"Being a superhero feels like you're truly stepping into yourself and allowing yourself to shine as you are," Calamawy tells Inverse in a new interview, where she also makes it very clear that she'd love to see her hero dive deeper into the interconnected nature of the Marvel Cinematic Universe. 
For Calamawy, her appreciation for comic book movie characters doesn't fall specifically to a side of good or evil, though she acknowledges a soft spot for characters whose moral codes are a bit more ambiguous and complicated. This would certainly be a good description of the hero she's already interacted with, Moon Knight, but when it comes to the assortment of heroes that she'd love to see Scarlet Scarab team up with, the term "complex" is putting it very, very lightly. 
Calamawy wants Scarlet Scarab to cross paths with Marvel's darker heroes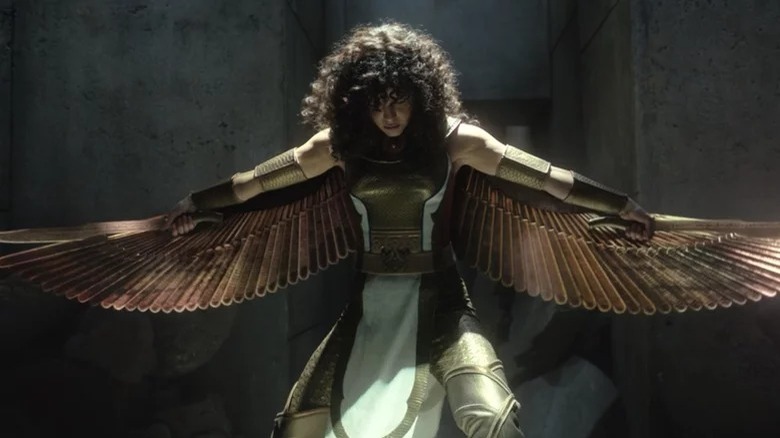 Marvel Studios/Disney+
Scarlet Scarab is a woman empowered by an Egyptian god, and May Calamawy wants to see her character join up with some of the most mysterious and mystical characters that the MCU has to offer, specifically namedropping Blade (Mahershala Ali), Doctor Strange (Benedict Cumberbatch), Agatha Harkness (Kathryn Hahn), and Nebula (Karen Gillan). 
"I love Doctor Strange, that would be cool," Calamawy told Inverse. "Blade would be cool because I've worked with Mahershala Ali and I think he's so wonderful. And then, I love all the women. I love Agatha...Nebula...But honestly, it really depends on the story. I kind of want to be with all of them."
Now, to be clear, Calamawy was answering a question about specific heroes, rather than a team. Nonetheless, the names she mentioned — with the exception of Nebula — would definitely seem to fit in the dark supernatural superhero team known as the Midnight Sons, a group also known to include her husband Marc Spector, as well as Werewolf by Night, Ghost Rider, and Elsa Bloodstone.
Calamawy's debut as the Scarlet Scarab came in the finale of "Moon Knight," which aired on May 4. The Disney+ series ended its finale with hints of another season on the way, but director and executive producer Mohamed Diab has said that nothing has been ordered up yet. "We don't know if there's a next season," Diab recently told Deadline. "Marvel doesn't go with a conventional way, so even if they like the character and want to extend the world, it could be Season 2, it could be a standalone film, or he can join another superhero's journey."