The DC Series You Likely Forgot Starred Law & Order: Criminal Intent's Leslie Hendrix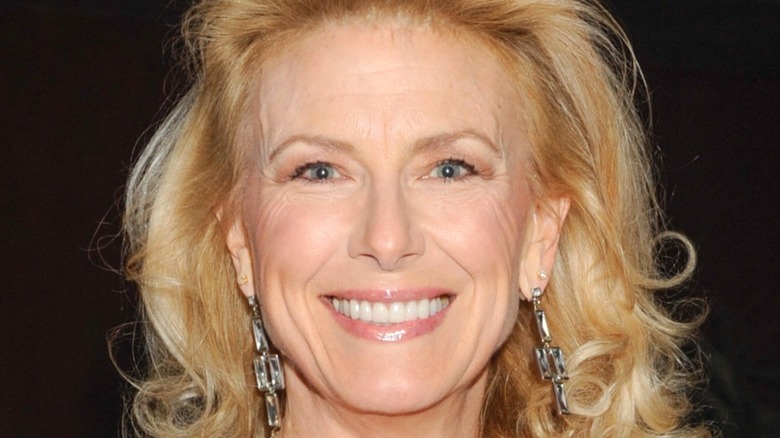 Esther Horvath/Getty
There are a countless number of police procedurals on TV, but "Law & Order" is arguably one of the most beloved crime dramas of all time. It's currently on its 21st season which is a pretty impressive feat for any ongoing TV series — and it's unsurprising that NBC has spun it off into a number of sister shows over the years. "Law & Order: Special Victims Unit" is arguably the most famous of the bunch, with Mariska Hargitay and Christopher Meloni leading the charge as detectives Olivia Benson and Elliot Stabler, respectively. 
But another popular spin-off, "Law & Order: Criminal Intent," started in 2001 and stayed on the air for a decade until 2010 (via IMDb). The episodes follow high-profile crimes in New York City, which gives the writers a variety of storylines to explore with an impressive cast. It's led by the likes of Kathryn Erbe, Vincent D'Onofrio, Jamey Sheridan, Courtney B. Vance, and Eric Bogosian. 
Leslie Hendrix reprises her role from the main "Law & Order" series as Dr. Elizabeth Rogers in "Law & Order: Criminal Intent," but the star also has an interesting role in a surprising DC series. 
Leslie Hendrix plays Kathryn Monroe in Gotham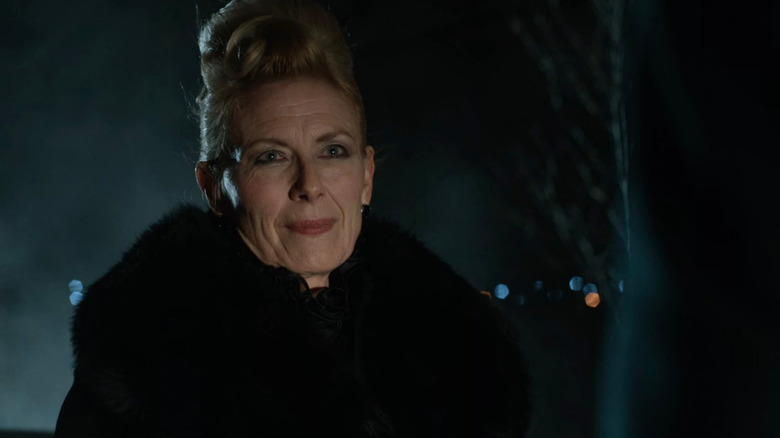 Fox
Back in "Gotham" Season 3, Leslie Hendrix joined the DC series as the villain Kathryn Monroe. While she's not as famous as Jeremiah Valeska (Cameron Monaghan), the Penguin (Robin Lord Taylor), or the Riddler (Cory Michael Smith), she's tied to one of the most iconic villainous organizations in the Batman mythos: the Court of Owls. Monroe first shows up in Season 2, Episode 21, "Wrath of the Villains: A Legion of Horribles" and is a recurring villain as the Court tries to control Gotham from afar (via Fandom).
Monroe frequently works with Hugo Strange (BD Wong) — another classic "Batman" villain — on his program to resurrect the dead with their memories intact. She even orchestrates the creation of an exact clone of Bruce Wayne, named Subject 514A. All this is to say that Monroe and the Court of Owls are an incredibly powerful set of villains in the "Gotham" universe, although she doesn't make it out alive.
In Season 3, Episode 19, "Heroes Rise: All Will Be Judged," the super-powered Nathaniel Barnes (Michael Chiklis) goes on a rampage through the Gotham City Police Department, and Monroe tries to order him to take her to safety. Unfortunately, this doesn't exactly go to plan, because Barnes beheads her on the spot. Later, in true comic book fashion, she briefly returns as part of a funeral in James Gordon's (Ben McKenzie) hallucination.
Hendrix's villainous role in "Gotham" is much different from her role in "Law & Order: Criminal Intent," that's for sure.