Is There Any Truth To The Latest Rumor About Ezra Miller's Future As The Flash?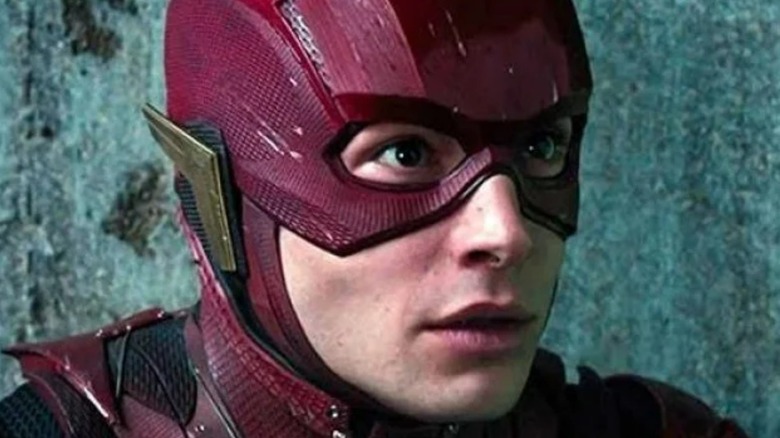 Warner Bros./DC Entertainment
Ezra Miller has become a big part of the DC Extended Universe over the past several years, debuting as Barry "Flash" Allen in 2016's "Batman v. Superman: Dawn of Justice." Since then, they have made several appearances throughout the franchise, from both cuts of "Justice League" to the HBO Max favorite "Peacemaker," though a solo project of their own has remained just out of reach. That's about to change very soon with the arrival of "The Flash" from director Andy Muschietti, which has many fans excited. Although, it has made headlines as of late for all the wrong reasons.
In addition to "The Flash" suffering yet another delay, Ezra Miller has wound up in some serious legal trouble in the past few weeks. On March 28, 2022, they were arrested in Hilo, Hawaii, on charges of disorderly conduct and harassment following an altercation at a local bar (via Variety). Less than a month later, Miller again wound up in custody — this time for assault, having reportedly thrown a chair at someone (via The New York Times). These events have led to conversations across the internet over whether or not Miller will or should remain the DCEU's Flash going forward.
As the public continues to speculate on Ezra Miller's DCEU future, a rumor regarding Warner Bros' next move has come to light. Here's what we know about its validity.
Could Dylan O'Brien really replace Ezra Miller as Flash?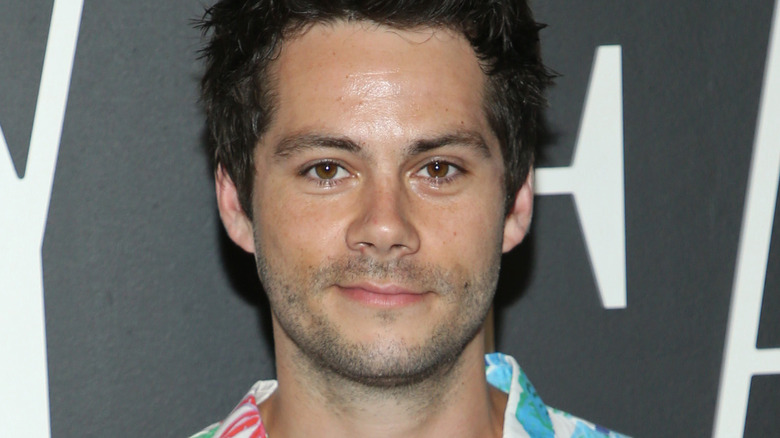 Phillip Faraone/Getty Images
On May 9, 2022, ScreenGeek published a report claiming that Warner Bros. has plans to replace Ezra Miller with a different actor as the DCEU's Flash. It alleged that Dylan O'Brien — known best for his work in the "Maze Runner" trilogy, "Bumblebee," and "Teen Wolf" — is in consideration for the part, according to unnamed sources. Naturally, fans on social media chimed in with their thoughts on this rumor, with some even offering up who they'd rather see succeed Miller. As it turns out, though, they're likely jumping the gun with their comments and fan castings.
Not long after this claim made the rounds online, a few notable names clarified that it's almost certainly a pure fabrication. The Wrap film reporter Umberto Gonzalez (@elmayimbe on Twitter) posted, "No, Dylan O'Brien is NOT replacing Ezra Miller in THE FLASH. The movie wrapped more than 5 months ago." Adam B. Vary (@adambvary on Twitter) of Variety also debunked the initial rumor, adding in a follow-up tweet that "The Flash" includes multiple versions of Barry Allen, so Warner Bros. would have no choice but to shoot the entire film over again if they got rid of Miller.
With that, it's more than likely that Ezra Miller will remain the DCEU's Flash for the time being. That could change down the road, but, at the time of this writing, Warner Bros. hasn't concerned itself with any such move.