Danny Trejo On His Fight Scene With Stone Cold Steve Austin - Exclusive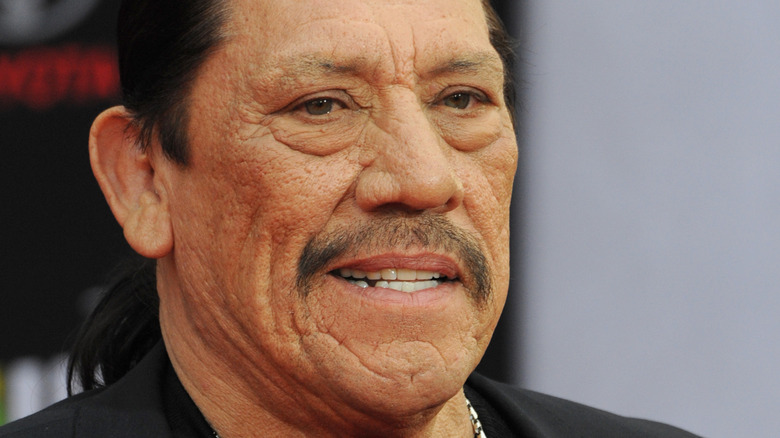 Jaguar PS/Shutterstock
Danny Trejo doesn't like shooting death scenes with actors, though Robert De Niro may be the exception to his rule. De Niro (if you're Trejo, you can call him "Bob") shot Trejo in the head in the movie "Heat." During an exclusive interview with Looper's sister site, Mashed, Trejo described his death scene as "one of the most iconic in movie history." Other than that, the "Machete" actor affirmed, "Actors always get overzealous and don't understand what the camera sees, action-wise." 
And really, if you can't call Trejo an expert at on-screen gore, nobody deserves the title. After all, this is the man who has played outlaws, fraudsters, and racketeers on-screen for an eternity and who will keep playing sinners, gangsters, and gunmen until hell freezes over.  And, there is no doubt in his mind, for "anything slightly dangerous," Trejo prefers to work with stuntmen.
Fight scenes are no different. "Most actors think they know what they're doing. [They're] like, 'I did a karate movie. I know karate,'" Trejo quipped to Mashed. Truthfully, Trejo hasn't filmed his favorite on-screen brawls with actors either, but rather choreographed them with professional wrestlers — and he filled Looper in on two prime examples.
Trejo on filming 'Recoil' with Stone Cold Steve Austin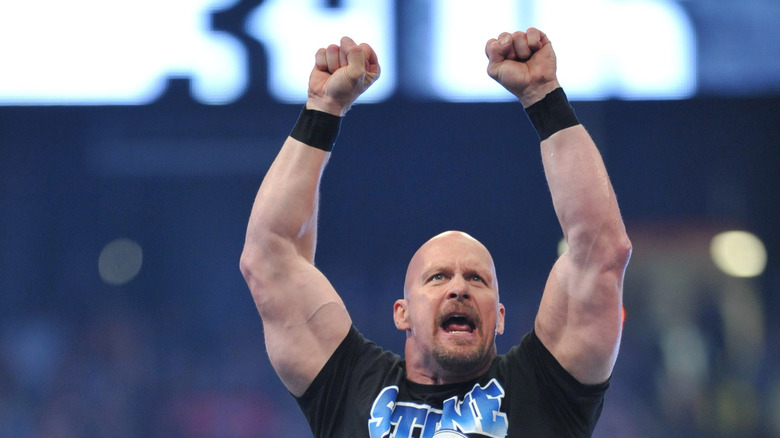 Moses Robinson/Getty Images
Danny Trejo recalled working with wrestler Diamond Dallas Page (as Billy Ray Snapper) on the set of the 2005 horror flick, "The Devil's Rejects." You might not have seen the best of their collab in the movie, though. "I'd choreographed a fight scene with him," Trejo told Mashed. "I don't even think it ever made the screen, but it was amazing ... Diamond Dallas put his size 12 boot right here and it looked like he tore my face out." 
A little more than five years later, Trejo fought Stone Cold Steve Austin for the 2011 action film, "Recoil." That's not an experience he's likely to forget either. "He was amazing," Trejo told Mashed of the wrestler. "Me and him threw some punches that probably would've killed people, but they look so real, because [professional wrestlers] know what they're doing." 
Trejo's latest onscreen appearance captures a softer side of the actor. Catch him alongside Sofia Reyes in their latest Tostitos collaboration meant to inspire unique style your upcoming summer fiesta festivities. Tostitos has also teamed up with Millennial Loteria to bring the classic "Mexican Bingo" game to TikTok. For official rules and how to enter, visit Tostitos.com/LoteriaChallenge.