The Doctor Who Companion You Likely Didn't Know Starred On Law & Order: UK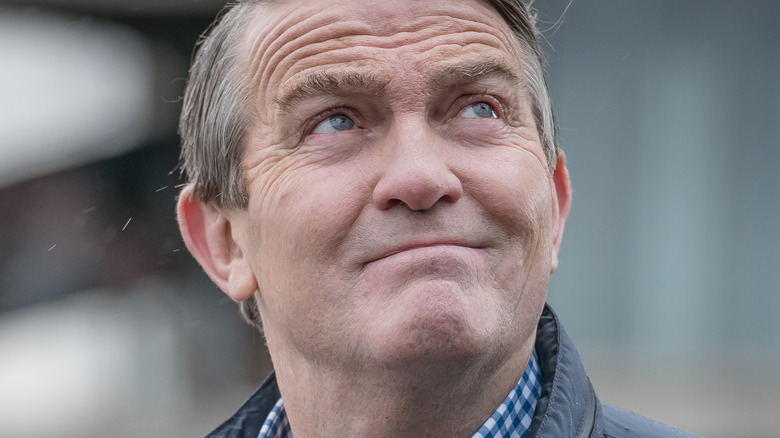 Ben Blackall/BBC Studios/BBC America
On May 8, 2022, BBC announced that Ncuti Gatwa will be the 14th actor to portray the titular character in its long-running sci-fi series "Doctor Who." Starring in one of England's most iconic TV franchises will place Gatwa in a long lineage of "Doctor Who" actors that also includes superstars and lesser-known cast members from other popular series alike.
The list of famous actors to appear in minor roles on "Doctor Who," for instance, includes the likes of Sir Ian McKellen, Olivia Colman, Simon Pegg, Andrew Garfield, and Carey Mulligan, among plenty of other big names. "Doctor Who" also boasts a number of shared cast members with the BBC fantasy drama "Merlin," many of whom may not be household names, but further demonstrate the extent of the countless connections to other projects among the ever-growing cast of "Doctor Who" in all its incarnations.
While these mark some of the more obvious instances of "Doctor Who" sharing actors with other projects, fans of the series may not realize that an actor who portrayed one of the Doctor's companions also starred in a British spinoff of the long-running "Law & Order" franchise, titled "Law & Order: UK."
Doctor Who's Martha Jones is also a lead in the British version of Law & Order
In Seasons 3 and 4 of the rebooted version of "Doctor Who," which aired between 2007 and 2008, actor Freema Agyeman portrays a companion to the tenth Doctor (David Tennant) named Martha Jones. In addition to the mainline "Doctor Who" series, she also appears in the same role for a string of episodes of the spinoff "Torchwood." Outside of her work in the BBC's iconic sci-fi franchise, Agyeman's acting career includes a stint as one of the leads of "Law & Order: UK" in its first few years on the air (via IMDb).
Agyeman portrays a prosecutor in the employment of the Crown Prosecution Service named Alesha Phillips on the British crime show. "Law & Order: UK" ran for five seasons in total, though Agyeman's tenure lasted only for Seasons 1 through 3, which aired between 2009 and 2011.
Since then, she's effectively moved her career overseas, co-starring in the Wachowski sisters' Netflix show "Sense8," appearing in Lana Wachowski's "The Matrix Resurrections," and even comprising a part of the main cast of medical drama "New Amsterdam" for more than 70 episodes and counting. Before all of that, though, Agyeman followed up "Doctor Who" by starring in "Law & Order: UK," perhaps paving the way for some of the leading roles later on in her career.