It's Weekend Box Office Win Just Got Even Bigger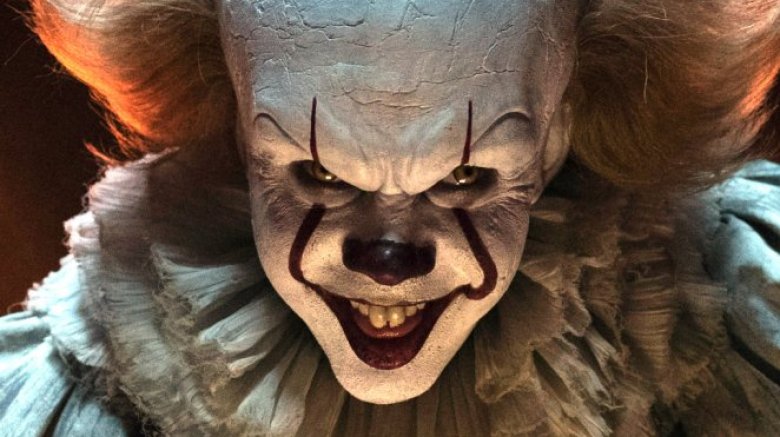 It definitely conquered the box office this weekend, and it turns out that its win was even bigger than initially thought. While the film was initially reported with a massive $117 million opening weekend, the studio has since bumped that up to $123.1 million, making the movie's feat even more terrifying. (via Variety)
It tells the story of a group of kids known as the Losers' Club who find themselves dealing with the evil Pennywise, a shape-shifting monster that preys on fear. Bill Skarsgard takes on the iconic role in the film, which is set in the '80s. The movie has been on viewers' radars for a while now, with the teaser trailer breaking viewing records, allowing it to blow away initial predictions of a $50 million opening weekend.
It also set quite a few records in its opening weekend, far surpassing the past record for all-time largest domestic opening in the month of September. (That record belonged to Hotel Transylvania 2, which pulled in $48.5 million in 2015.) The movie also holds the biggest opening ever for a horror movie, beating out Paranormal Activity 3's $52.6 million. This is also good for the second biggest R-rated opening weekend of all time, behind only 2016's Deadpool.
It's upgraded opening weekend haul officially puts it ahead of Spider-Man: Homecoming's $117 million to earn the third biggest opening of this year to date. It only falls behind Beauty and the Beast and Guardians of the Galaxy Vol. 2, both of which went on to earn huge box office totals both domestically and internationally. All of this is against a reported $35 million budget. 
It's performance also bodes well for its already ordered sequel, which is set to take place in the present day. That film is reportedly set to be written by Annabelle: Creation's Gary Dauberman, who also worked on the screenplay for the first movie. Director Andy Muschietti is likely to return as well, with the helmer saying he wants the sequel to explore the "cosmic dimension" of the novel. While we wait for the Losers' Club to return, see why the kids from It look so familiar.