Why Emma Crowley From Chicago P.D. Looks So Familiar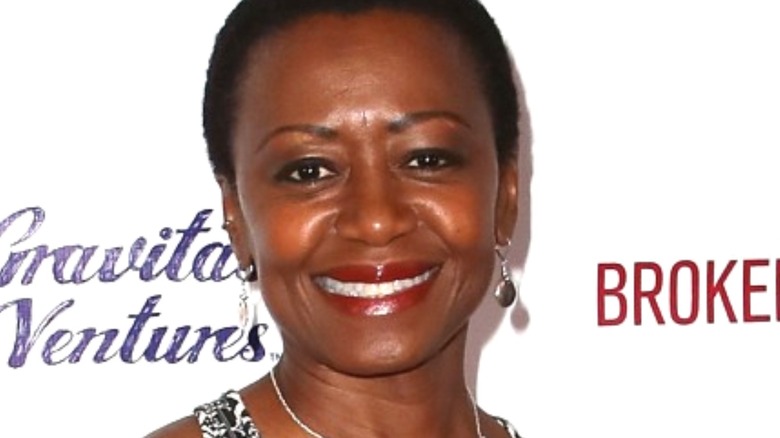 David Livingston/Getty
"Chicago P.D." has been on the air since 2014, which means it has had plenty of time to both introduce and say goodbye to more than its fair share of memorable supporting characters and guest stars. The series did just that in 2015 when it introduced Emma Crowley in its third season. During her 16-episode (via IMDb) run on the show, Crowley served as the commander of the 21st District of the Chicago Police Department, and she made a considerable impact during her time on "Chicago P.D."
However, Crowley's run on the NBC series came to an end in its fourth season, and she hasn't been seen in it since 2017. Despite her relatively limited time on "Chicago P.D." though, Crowley still managed to stand out from the rest of the show's diverse and sprawling supporting cast. With that in mind, here's what "One Chicago" fans should know about Barbara Eve Harris, the actor who played Crowley on "Chicago P.D."
Harris played FBI Agent Felicia Lang in Prison Break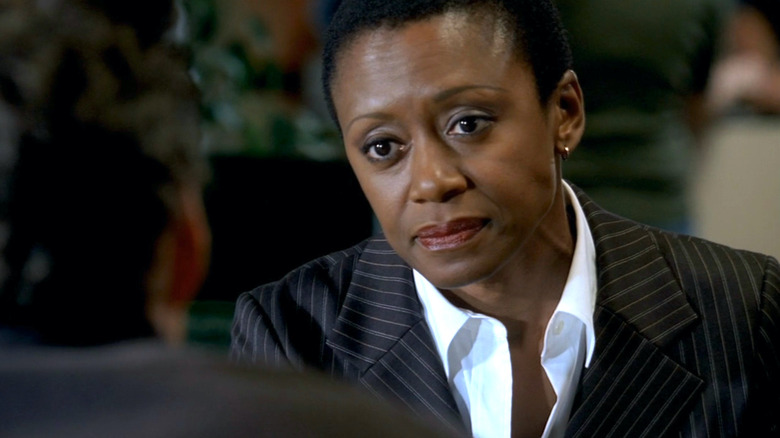 Fox
For a lot of longtime TV viewers, Barbara Eve Harris is recognizable because of her role as FBI Agent Felicia Lang in the beloved Fox drama, "Prison Break." She made her debut as the character in the third installment of "Prison Break" Season 2, titled "Scan," and quickly rose to become one of the series' most interesting supporting characters. Over the course of her 19-episode run on the show, Felicia also emerged as one of Alexander Mahone's (William Fichtner) closest allies and most trusted confidantes.
As one of the FBI agents tasked with helping Mahone take down Fox River Eight, Felicia proved herself to be a capable and dependable ally. She was someone who was willing to help Fichtner's Mahone in any way she could — even if that meant breaking the law for him. Taking all that into account, it's not hard to see why Harris' Felicia Lang is so well-remembered by "Prison Break" fans.
She also starred as Eileen Curry in Sharp Objects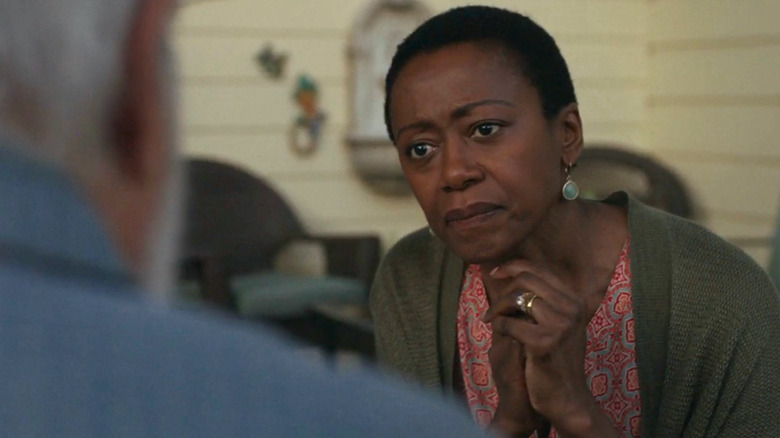 HBO
In 2018, Barbara Eve Harris played a small but key role in "Sharp Objects." The Amy Adams-led HBO miniseries, which was based on the 2006 Gillian Flynn novel of the same name, enraptured viewers with its gothic mood and twisty, unpredictable plot. At the center of the show's story was Adams' Camille Preaker, a smart woman who is struggling with some unresolved trauma from her childhood when "Sharp Objects" begins. She's a character who is in desperate need of a support system of some kind, and she receives a lot of that necessary support from Frank Curry (Miguel Sandoval), a newspaper editor and close friend.
Harris stars in the series as Frank's wife, Eileen, who is also invested in Camille's ongoing recovery and emotional journey. As a result, while her role in the series' central plot is fairly minimal, Eileen is one of the most important figures in the life of Adams' Camille. For her part, Harris manages to bring a compassion to Eileen that just makes her presence in Camille's life feel that much more necessary.
Harris plays Ifeya Miller in Station 19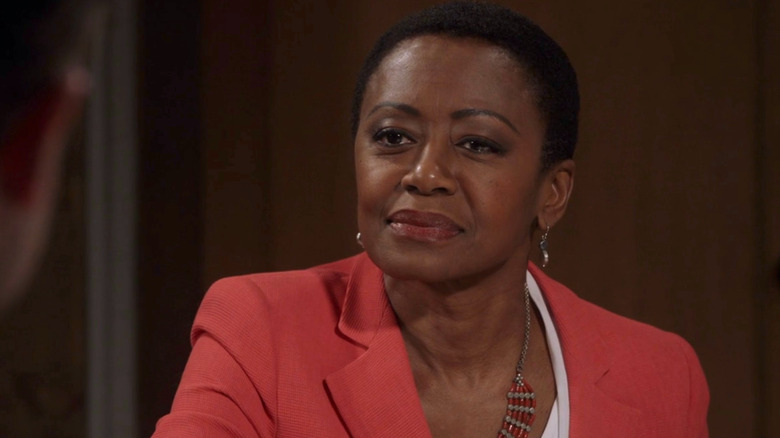 ABC
"Chicago P.D." fans may also recognize Barbara Eve Harris for her ongoing guest role on "Station 19." Created by Stacy McKee, the ABC TV series focuses on the lives of the firefighters who work at a firehouse in Seattle, Washington. As of this writing, Harris has appeared in six episodes of the "Grey's Anatomy" spin-off series as Ifeya Miller, the mother of Dean Miller (Okieriete Onaodowan). The latter character was one of the firefighters at the show's titular firehouse before he tragically died in a "Grey's Anatomy" crossover episode.
Prior to his death, "Station 19" established that Dean had a surprisingly complicated relationship with his mother. In her scenes with Onaodowan, Harris played Ifeya as a warm but stern mother, one who remained deeply worried about the dangerous aspects of her son's occupation. Consequently, Ifeya has emerged as one of the show's most complex and interesting supporting figures, and her appearances on "Station 19" after Dean's death have only further allowed Harris to showcase her understanding of the character.
She recently starred as Audrey in The Wilds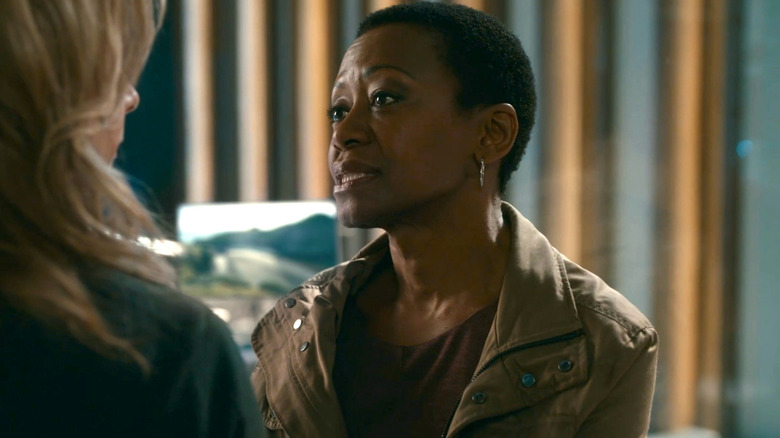 Amazon Prime Video
In addition to her work in the aforementioned projects, Barbara Eve Harris also turned in a memorable supporting performance as Audrey in "The Wilds." The hit Amazon Prime original series follows a group of teens after they are left estranged on a deserted island — unaware the whole time that they are secretly participants in a planned social experiment. Harris' Audrey is one of the few characters in "The Wilds" that actually knows a bit about what's going on in the show, which makes her one of its most important and mysterious figures.
Introduced in the series' second episode, it is eventually revealed that Audrey has a relatively close relationship with none other than Gretchen Klein (Rachel Griffiths). Audrey's banter with Gretchen brings an unexpected air of levity and familiarity to "The Wilds," and Harris' reliably magnetic screen presence helps ensure that Audrey is more memorable than she might had she been played by a different performer. The same can be said about every TV and film character that Harris has played throughout her career though.