The Popular Teen Drama That Got Chris Pratt Cast In Parks And Recreation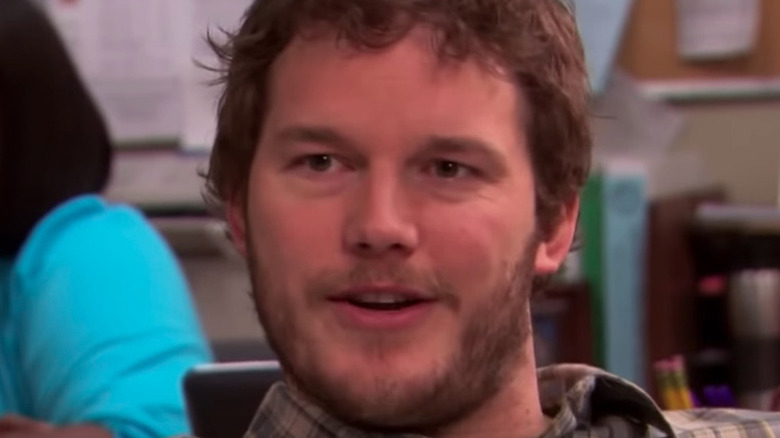 NBC
Chris Pratt, now an A-list movie star, has been acting since 2000, but it was his role as the dim-witted but sweet Andy Dwyer in the NBC sitcom "Parks and Recreation" that really launched the actor into stardom. He remained a main cast member of the popular series for its entire run, from 2009 to 2015 (for the course of seven seasons, per IMDb).
While it may be easy to forget that Pratt had other acting endeavors before his breakout role in "Parks and Rec," it's actually one of his earlier roles that landed him the part in the sitcom, to begin with. Some of his pre-"Parks and Rec" roles include films such as 2005's "Strangers with Candy" and 2009's "Bride Wars," as well as the main role in the WB drama series "Everwood."
However, it was another series — a popular teen drama, no less — that got the attention of Michael Schur, the co-creator of "Parks and Recreation." Here's which teen drama led to Pratt's time playing Andy Dwyer.
Pratt's role on The O.C. led to Parks and Rec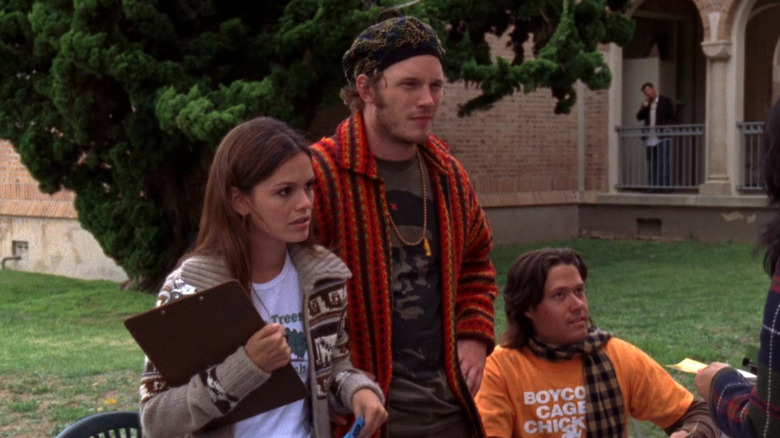 Fox
For nine episodes of Season 4, Chris Pratt played a character named Ché in "The O.C." Ché is a fellow student at Brown whom Summer (Rachel Bilson) meets while attending school there. Further, Ché is ultimately the reason that Summer gets into activism.
As to how his arc in "The O.C." led to "Parks and Recreation," it comes down to a key connection between the two shows: one of the writer-producers of "The O.C.," J.J Philbin, is married to "Parks and Rec" co-creator Michael Schur. Philbin told Uproxx, "All through season 4, I went on and on about Pratt to Mike, who agreed when he watched the episodes that Pratt was effortlessly funny. As 'Parks' was coming together, we talked about finding a way to use him, although I was sure it wouldn't work out for one reason or another."
Philbin then recalled the moment her recommendation became real, continuing, "I remember the day Mike came home after the audition, and said Pratt was amazing and that they were absolutely going to hire him. As far as I knew it was a short term thing and that he'd be gone after a few episodes. Obviously that didn't happen. But at the time I was just glad I got to watch him be funny again." Schur, who was also interviewed by Uproxx, confirmed the story, noting that Philbin reminded him of how funny Pratt was in "The O.C." while they were going through the casting process.